JFS of Metrowest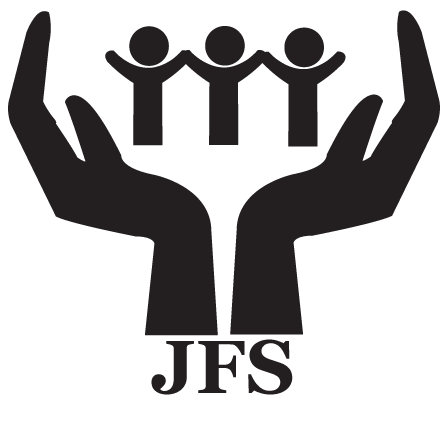 JOB OPENING   
Posted: February 23, 2023 
Job Title: Multifunctional Operations Assistant 
Salary Range: Commensurate with Level of Education and Experience (salaried exempt employee) 
Work Schedule: 40 hour- Full Time 
Position Description:  
Jewish Family Service (JFS) of Metrowest is a Framingham, Massachusetts based non-profit agency that provides vital social, health and community services to alleviate suffering, enhance lives and support people in need. JFS is a multi-cultural, multi-linguistic organization with deep roots in both the Jewish and broader community. 
JFS seeks a responsible, dedicated Multifunctional Operations Assistant to drive and maintain agency vehicles, assist with the upkeep of facilities, and perform other duties as assigned to support the needs of clients, programs and the agency. 
Responsibilities: 
Vehicle Management: 
Drive the 3 agency vehicles as needed and assist with events, moving supplies/furniture, transporting individuals, etc.

Ensure vehicles are maintained and kept in working order.

 

Ensure vehicles are in compliance with state regulations (inspections, registrations, etc.)

 
Facilities Maintenance: 
Handle physical changes to the office environment (moving furniture/supplies, organizing closets, managing delivered materials/supplies/in-kind donations, etc.)

 

Assist with building/condominium property management, including overseeing service calls and coordinating services with vendors.

 

Take supplies and archived records to/from offsite storage and program sites and ensure storage containers are kept neat and organized.

 

Manage occasional cleaning projects not otherwise handled by the contracted cleaning service.

 
Events: 
Assist with the transportation of goods from/to offsite events, and assist before, during and after events as needed.

 
Other: 
Use the agency's MS Outlook email system to communicate with colleagues, vendors and community stakeholders and keep public calendar updated to schedule assignments and communicate/coordinate availability.

 

Assist with the ordering and/or pick up of materials/supplies/in-kind donations.

 

Perform other duties as assigned.

 
Qualifications:                                                                                        
Bachelor's Degree, Associate's Degree or High School/GED.

 

3 years paid work experience. 

 

Prior experience in vehicle or property management a plus.

 

Strong ability to be part of an interactive, supportive team with high expectations.

 

Ability to multi-task, operate independently and problem-solve in real time.

 

Annual Influenza (FLU) vaccination and vaccinations against COVID-19 in compliance with CDC recommendations.

 

Ability to work occasional evenings or weekends to meet agency needs.

 

Must have a valid driver's license and maintain a safe driving record.

 

Must be at least 25 years old.

Must be able to lift/move boxes/items that are up to 50 lbs.

 

Experience with MS Office Suite (Outlook, Excel) a plus.

 

Language requirement: Conversant in English.

 

Bilingual in English/Spanish a plus.

 
JFS Seeks a Candidate that: 
Brings a Positive Attitude to the Position

 

Is Inquisitive

 

Is Trustworthy and Respectful to JFS Clients, Staff, Volunteers and Community Partners

 

Has Ability/Willingness to Take Direction/Supervision and Follow Instructions

 

Makes Decisions Thoughtfully, Responsibly and With Care

 

Is Highly Motivated

 

Performs Tasks and Duties Efficiently and Effectively

 

Meets Established Performance Standards

 

Possesses Ability to Remain Task Focused

 

Possesses Ability To Manage Occupational Stress

 

Is Accountable and Able to Work Within Deadlines

 
Agency Information:                                                                                                                                                                          
JFS is a Framingham, Massachusetts based non-profit agency, founded in 1979, that provides vital social, health and community services to alleviate suffering, enhance lives and support people in need.  The annual budget is approximately $3.5 million. JFS has deep roots in both the Jewish and the broader community. It is a diverse and inclusive organization. 
The agency serves Metrowest and Greater Boston area residents regardless of religion, race, color, age, sex, national origin, sexual orientation, disability, military status, or any other basis prohibited by law and promotes inclusiveness and diversity in hiring, retention, promotion and board and committee recruitment. Guided by a tradition of social responsibility and compassion, JFS is dedicated to supporting people of all ages and backgrounds, treating people with dignity and compassion, helping people achieve and sustain healthy lives and independence, providing culturally relevant services and collaborating with community partners to broaden our impacts.  
JFS is governed by an unpaid Board of Directors who, with the agency's chief executive officer and senior leadership team, oversee a staff of 75 who offer a range of vital programs targeted to strengthening children and families, helping individuals and families to "make ends meet," keeping elders safe and healthy, supporting new Americans and building a strong community. The agency maintains cost-effective programs; utilizes over 200 trained volunteers who work in conjunction with staff.  
Dynamic— with Purpose– and Impact.  JFS' leadership is committed to significant and continued organization improvement that includes constant review of programmatic and financial health metrics. Performance measurement and knowledge management at are central. The programmatic goals are to ensure that all services of the agency demonstrate clear purpose, measurable impacts, high team performance and responsiveness and relevance to the community's rapidly changing needs and to reach those in a responsible fiscal manner.  
Application: 
JFS is strongly committed to diversity and a workplace environment that respects, appreciates and values employee differences and similarities. Women, veterans, people with disabilities, BIPOC, Latinx and LGBTQ candidates are encouraged to apply. 
To apply, complete the following form (resume and cover letter required): 
https://jfsofmetrowest.wufoo.com/forms/interested-in-working-at-jfs-apply-now