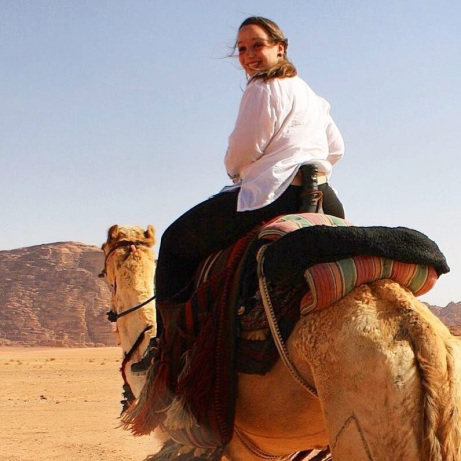 Meet Maggie Kenney, the most recent addition to the JFS of Metrowest team! Maggie has just completed an AmeriCorps service year with JFS as part of the New American Integration Program (NAIP). As an AmeriCorps member at JFS Maggie served in several program areas, dedicating her time and energy to citizenship and resettlement services, ESOL, and Reducing Achievement Gaps programs at the Woodrow Wilson Elementary School. Toward the end of her NAIP program, she accepted a full time position as a multi-portfolio program specialist here at JFS of Metrowest.
Maggie is originally from Ashby, a very small town in North Central MA. She graduated from UMass Amherst in 2017 with a Bachelor's Degree in International Relations and Public Policy and minors in both Middle Eastern Studies and Civic Engagement. She studied humanitarian action while abroad in Amman, Jordan for six months and wrote her honors thesis on the access to and quality of reproductive health care for urban refugee women abroad.
Advocacy and support for these communities is very important to Maggie, "…working with and supporting low-income, immigrant, and refugee communities is where I saw myself throughout my university career, during my time abroad in Jordan, and where I continue to see myself now." As she embarks on her transition from AmeriCorps service member to full time staff, she adds, "Through my service at JFS, I have grown to feel capable, strong, and impassioned in the tasks that I manage and the responsibilities that I hold. I feel connected to my clients, I feel connected to the community I serve in Framingham and the Metrowest area, and I feel connected to JFS and the mission it works so tirelessly, authentically, and successfully to accomplish."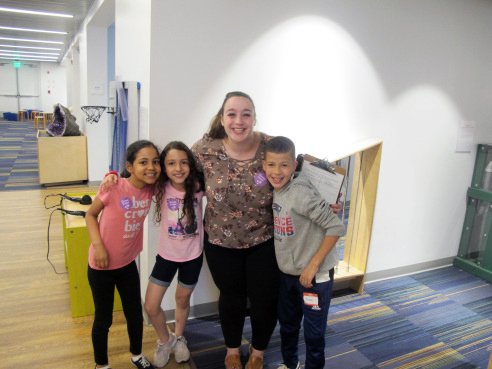 Maggie is excited to see how the skills she gained and the experiences she had in AmeriCorps will support her in her transition to a full-time staff member.
When she's not in the office, Maggie is an avid baker, gardener, and watercolor painter. She has spent the past three growing seasons working on farms in Western and Central MA. She loves spending time with her family and friends, being outside, making bouquets, and trying new recipes. Maggie is the youngest in her family, with two older brothers. She loves carrot cake and will run in the other direction if she sees a spider.
Framingham, MA, USA