JFS is honored to partner with Literations to close the literacy opportunity gap and promote educational equity for 1st-4th grade students across Greater Boston and Framingham.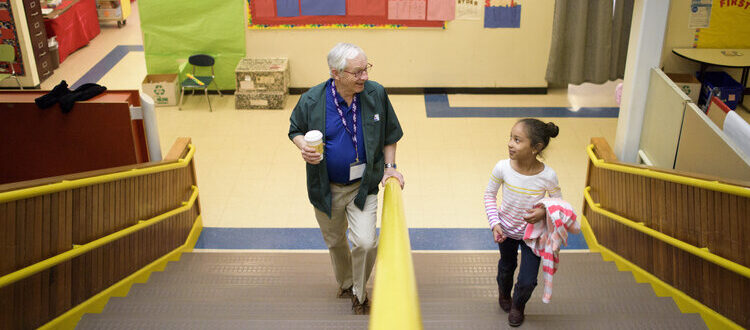 (Photo Credit: Matt Roth)
Literations is a Boston nonprofit that connects older-adult Volunteer Literacy Coaches with children who need help with reading. Through these intergenerational mentoring relationships, young readers improve academic outcomes significantly. If a student mentions a problem they're experiencing at home during a tutoring session, the volunteer can turn to JFS, and we'll step in to help.
JFS CEO Lino Covarrubias emphasizes keeping the pressure off tutors, noting, "A good volunteer always worries… we don't want that. We want the focus of the volunteer to be about literacy. Anything else about the family, JFS will be involved." Covarrubias added that JFS is very excited about its new collaborative partnership with Literations and continued work with Framingham Public Schools. Further, he praised Mathworks and the Foundation for Metrowest for caring for our most vulnerable students and families. This work is part of JFS' Innovation Center- finding new creative ways to help our community accelerate social, academic, and health equity.
What a Volunteer Literacy Coach Does:
Coaches are assigned to meet with students in one-on-one sessions, twice per week
Coaching sessions are 30 minutes
Coaches serve on a regular schedule, meeting with each of their assigned students on the same days and times each week for the full school year
Coaching sessions take place at the students' school (or at participating Boys & Girls Clubs of Boston)
To Participate, a Volunteer Must:
Have a minimum of a high school diploma or GED
Pass a criminal background check
Complete a volunteer application that includes a brief phone interview and 2 reference checks
Be able to coach in elementary English
97% of coaches report that their mentoring relationships have increased their sense of purpose in life. If you're ready to help children become strong readers, develop confidence, and unleash their potential, learn more about how to get involved at Literations.org/volunteer or click here —> English | Português
Read the Foundation for Metrowest's statement on this exciting collaboration!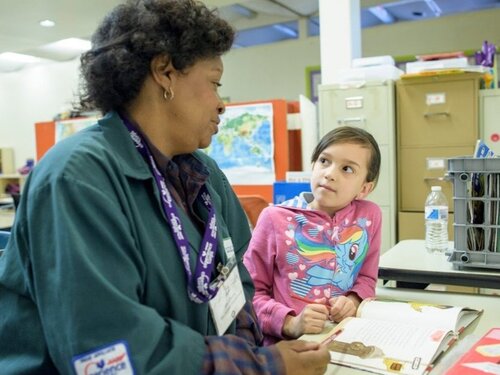 (Photo Credit: Literations.org)
---