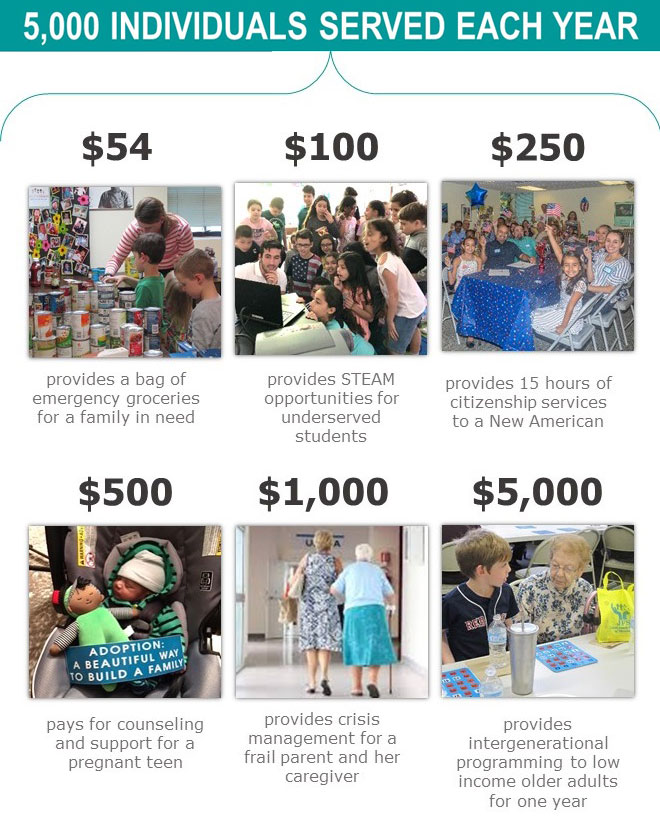 JFS exists to strengthen lives and build community. We would not be able to do this work without the generosity of passionate donors, foundations, companies, and volunteers.
Each gift to JFS gives parents and grandparents health and safety at home, vulnerable children tools they need to succeed in school and beyond, and young families and frail elders the food they need to get by.
And, as our neighbors struggle through issues related to the Coronavirus health crisis, JFS is responding to emerging community needs through a variety of initiatives including meal and food deliveries, personal care product distributions, wellness checks, homecare, geriatric care management and virtual support groups. Gifts to JFS can be directed to support these and other Coronavirus Emergency Relief efforts.
YOUR DONATION IS IN GOOD HANDS

JFS' sound fiscal management practices and commitment to accountability and transparency have earned it a multi-year 4-star rating from Charity Navigator (with a perfect score of 100%!) so you can have confidence that your donation will drive change and make a difference.
"Charities with Perfect Scores – The exceptional charities on this list have earned perfect scores across all four beacons in our Encompass Rating System. Based on our metrics, these organizations are highly impactful in their given cause area, are fiscally responsible and transparent, and follow leadership and organizational culture best practices. Less than one-tenth of one percent of charities we rate earn a perfect score!" —- Charity Navigator
Give today and partner with JFS to improve the lives of over 7,500 people in our community each year.