The JFS Immigrant Services Team works to accelerate equity for immigrant families and children through programs that build financial stability as well as community integration and social assets. JFS case managers work with immigrant families from over 30 different countries, meeting them where they are and helping them access the resources they need to achieve the goals they have for themselves and their children.
The work is focused in two main categories: Accelerating Academic and Social Equity and Refugee and Immigrant Services: 
Accelerating Academic and Social Equity: 

Pathways to Academic Growth and Empowerment

All Stars and STEAM Academy–Academic support and mentoring for elementary school students
Parent University–Parent engagement and education
Family Assistance

Case management 
Initiatives to support food security and other basic needs assistance 

Children's Clothing Closet
Pathways to College Success–Mentoring for first-generation college students

Refugee and Immigrant Services:

Citizenship for New Americans (CNAP)
Refugee and Asylee Resettlement

Syrian Refugee Humanitarian Project

New Initiatives and Collaborations

CEO Loans–Credit-building loans and other loans to help immigrants 
Womb to 5–Intensive and customized nutritional support and case management to support new mothers and their families
---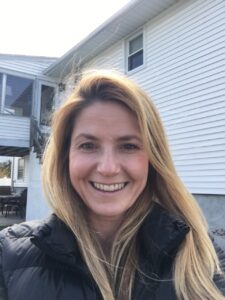 Lucia Panichella, LCSW
Senior Director, Programs and Partnerships 
With JFS since July 2006
Speaks English and Spanish 
"At JFS I get to be part of programs that make sure that our community members and neighbors are taken care of, that individuals and families have access to the things they need, and that the opportunity to create a better life is not only available to a few. JFS programs are rooted in the community and through my work at JFS I get to feel that I am a part of something larger than myself."
---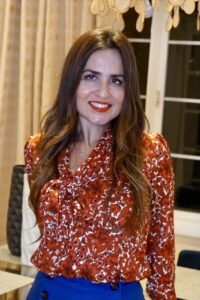 Malvina Drummond-Goldfarb, Immigrant Services Program Coordinator
With JFS since March 2011
Trilingual in Portuguese, English and Spanish/Country of Birth: Brazil 
"I have been working in the Immigrant Services Program since 2011, assisting hundreds of immigrant families to properly adjust to their new surroundings. This assistance has been done through social service programs, resources, and referrals. Newly arrived families face personal and social challenges by relocating to another land. In response to this, new social and supportive links are established in order to prevent added trauma due to language and cultural barriers. Through our intense case management, we are able to provide medical, employment, nutritional, and legal assistance to our immigrant families. In addition, we serve these clients through our food programs, clothing, backpack and jacket distribution, gift certificates, Thanksgiving and holiday gift assistance. During this current pandemic, through the COVID Emergency Assistance Program, we have been able to provide financial assistance to dozens of families who were unable to pay for their rent and utilities because they lost their jobs and were not qualified for public benefits. My job as a case manager is to advocate for my clients and to elicit their existing strengths and further empower them to gain the knowledge and confidence they need to navigate the various systems with which they may come in contact. That means addressing their social, emotional, and financial needs and giving them the tools they need to succeed."
---
Nermin Helaly, Ph.D. 
With JFS since September 2016
Speaks Arabic and English/Country of Birth: Egypt 
"JFS understands the community needs and looks for the best ways to meet them. JFS plays a vital role in building a healthy community, providing critical services and relief for people when it's hard to find elsewhere. JFS provides support during the most difficult times and cares about everyone, teaching us the value and reward of teamwork. JFS is the voice of the people that we serve. I am thankful to be working on the immigrant services team because it raises awareness of the experience of millions of people who are forced to leave their homes because of violence, war, and persecution. JFS always opens the door when someone in danger knocks."
---
Natalie Pesino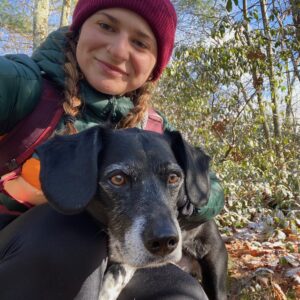 With JFS since August 2019
Speaks English, Conversational German
"Over the years I've sought out opportunities that would allow me to play a small role in serving and protecting the rights of immigrants and underserved communities, which I am apart of daily on the Immigrant Services Team at JFS. I love witnessing the importance of our team's work; from the smiles of our clients' children when they receive a bag of new clothes, to the thankful families picking up fresh produce and groceries at Wilson food distributions, to the pride in the voices of our citizenship clients when reflecting on their experiences swearing in as US citizens at their oath ceremonies. These moments and the countless others are why I served as an NAIP AmeriCorps member and remain on the team today as a staff member."
---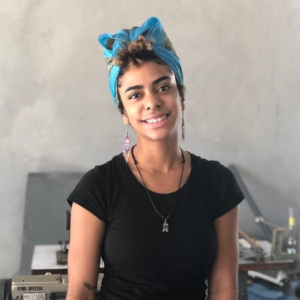 Charys Lopes Dishmey

With JFS since August 2020
Speaks English, Spanish, and some Portuguese 
"The work that I am doing at JFS is important because I am able to advocate for lower income families and guide them towards the right resources they need to thrive and prosper in life. I take pride in the work that I am doing at JFS because I am able to see firsthand the impact that I am making in the community."
---
Leila Murphy
New American Integration Program (NAIP) AmeriCorps Service Member
Speaks French and some Arabic and Spanish 
"As a member of the Immigrant Services team at JFS, I assist green card holders applying for naturalization, work with recently resettled asylees and refugees, and help first-generation college students access mentorship and satisfy basic needs. I am also helping to implement a new program designed to expand financial access to immigrants in the Metrowest. I feel grateful that I get to help individuals meet their needs and that I work for an organization committed to increasing opportunities for all. My great-grandparents immigrated to Massachusetts many years ago, and I think of them in remembering the timeless urgency of this work."
---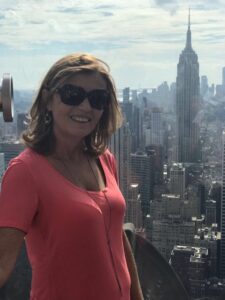 Vera de Souza
With JFS since May 2020
Trilingual in Portuguese, English and Spanish/Country of Birth: Brazil 
"I have been blessed to work at JFSMW, this was my dream job since I got here in the USA––to make a difference in others peoples' lives. It is such a wonderful feeling and is immensely rewarding. This organization truly does life-changing work!"
---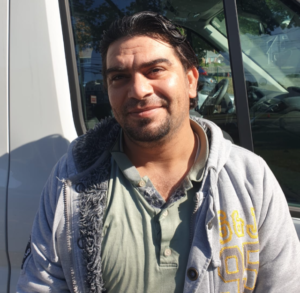 Mahmoud AlJasem
With JFS since July 2020
Speaks Arabic and English/Country of Birth: Syria 
"I like to work with JFS because they are helping everyone, and I like to help people. JFS helped me since I arrived as a refugee in 2017 and offered many different services to my family and me. All the staff at JFS are so kind and supportive. Thank you JFS!"
---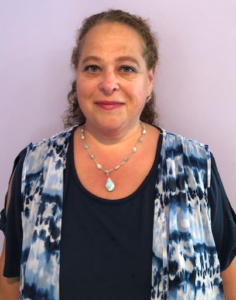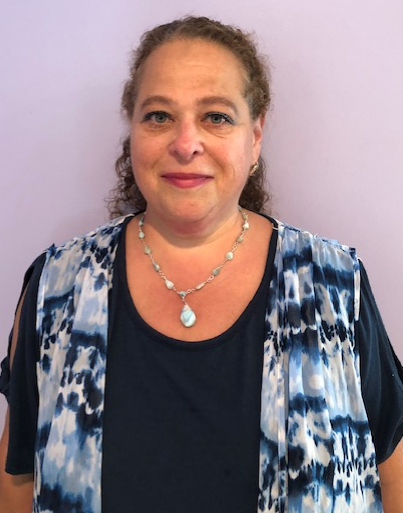 Natella Dayn
With JFS since September 2008 
Speaks English and Russian/Country of Birth: Russia
"I immigrated to the U.S. from Russia 25 years ago. I feel and know how important the need is to support  newly arrived immigrants; from people who find themselves in difficult situations, the elderly, and those who are unfamiliar with all the resources that are available. In some cases it may be just the ESL classes, in order to master the language to be more flexible to freely communicate in the society. Some clients and their families need to find suitable access to health care and health care providers, pharmacists, nurses and free clinics that provide initial medical consultations and services, and also referrals to specialists. Elderly clients are definitely benefiting from joining day care programs in the community, food delivery and Patient Navigation program. I think that the work in the Russian-speaking community provided by JFS is extremely important for anybody who is trying to get accustomed to the new life and new realities."
---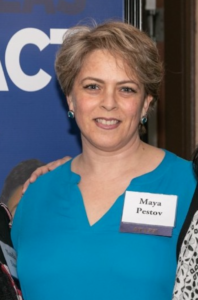 Maya Pestov

With JFS since September 2017
Speaks English, Russian, Ukrainian, and Hebrew/Country of Birth: Ukraine (USSR) 
"Helping our clients in their first steps of their new lives is a very responsible and necessary mission that can affect their future in America, we try to make this process as smooth and successful as possible."
---
Manuel Sayán
With JFS since August 2009
Speaks Spanish and English/Country of Birth: Peru 
Manuel worked with clients as a Homecare provider from 2009 to 2020, ensuring that clients were well cared for, had food and their medications, and were able to get to their medical appointments, often assisting clients that were difficult to work with due to behavioral challenges.
In 2020, Manuel joined the Immigrant Family Services team distributing food and meals to low income families, supporting the work of the JFS Children's Clothing Closet and working with English- and Spanish-speaking older adults to ensure they have the services and support they need to live independently and with dignity in the community.
1st-year MSW student at Boston College, interning with JFS Immigrant Family Services
Speaks Spanish and English
"My name is Peter Lopez and I'm an intern with Boston College where I am an MSW student. I'm a second-generation immigrant and son of a Salvadoran refugee. As an intern, I will be joining JFS on their Immigrant Services team. I have worked with refugees from all over the world across various regions in the United States as well as some time spent at a refugee camp in Greece. I have lived in 9 different states throughout the US including time spent working at the only refugee resettlement agency in Arkansas and on a presidential primary campaign in Iowa. During my undergraduate program in Idaho I was the managing editor for the university newspaper where I was recognized for Excellence in Journalism by the Idaho Press Club. Whether it has been working on a campaign, in journalism or in social services, I have valued my time understanding and learning from people from a wide variety of social backgrounds and I look forward to the people I will meet and the values I will learn from my time at JFS, Boston College and in Massachusetts." 
---
Jessica Mirabal
1st-year MSW student at Bridgewater State Univeristy, interning with JFS Immigrant Family Services
Speaks Spanish, English, and Portuguese 
"My name is Jessica Mirabal and I am an intern from Bridgewater State University pursuing a master's degree in Social work. I am a first-generation American with conversational skills in both Spanish and Portuguese that I hope to improve throughout my experience. I am patient, friendly and able to work well with others as a team. I am willing to learn and further my skills and competence in the social work field. I am excited to be interning with the Immigrant Family Services team this year at JFS."