Join JFS to Stand Up for Those Left Behind!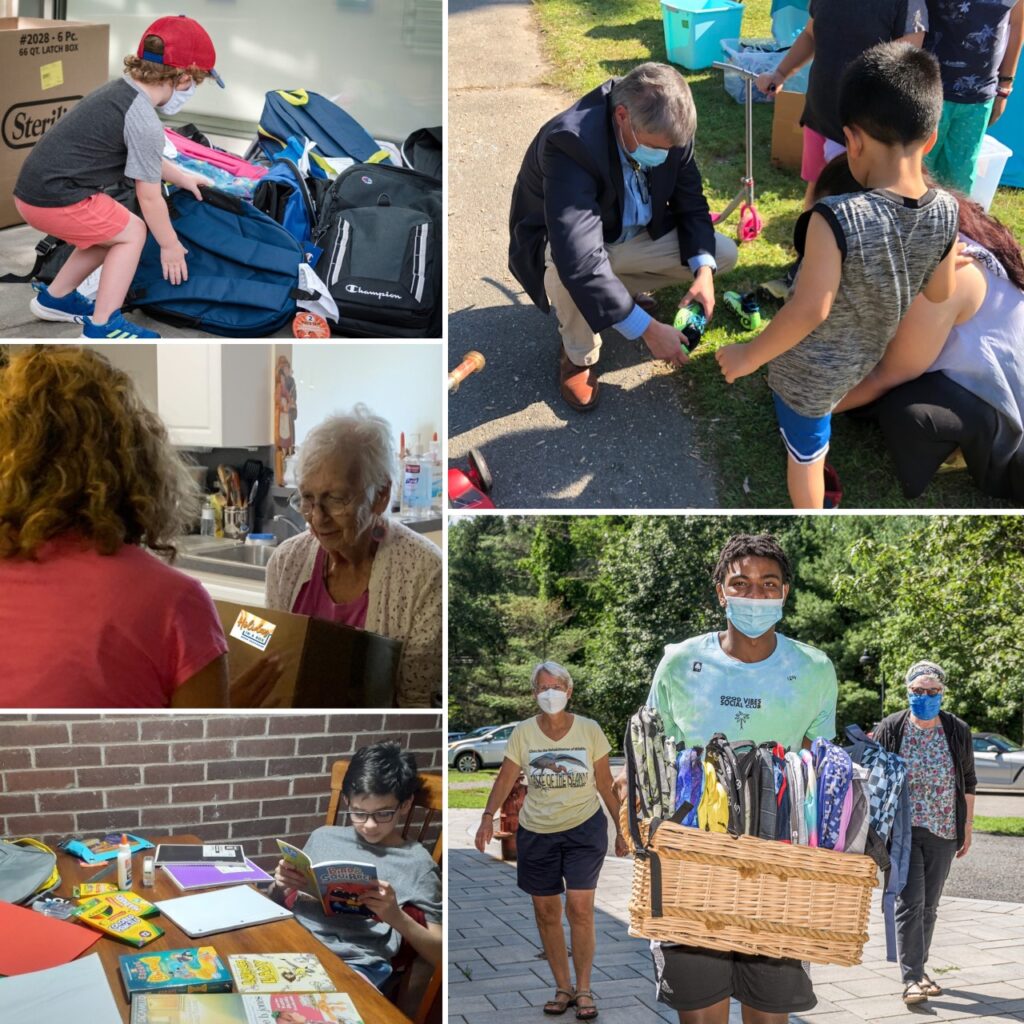 December 13, 2021
Dear Friends,
As we move into the final months of 2021 and the temperatures begin to fall, many feel as though the worst of the COVID-19 pandemic is behind us. However, as fortunate as some have been to have survived the pandemic relatively intact, there are many in our community for whom the future isn't as bright. For those who were already vulnerable, the devastation of the pandemic has been profound and pervasive. As the calls for help have increased, JFS has responded:
Attending to the basic needs and wellness of those most vulnerable, JFS…
Delivered over 10,000 meals and made thousands of wellness calls to isolated older adults in the Jewish and broader community
Responded to the needs of the immigrant community – particularly families with young and school-aged children struggling with loss of income and childcare – distributing over 60,000 meals (15,000 bags of groceries) and 70,000 personal care items, including toiletries, toilet paper, and feminine hygiene products as well as health information in 3 different languages (English, Spanish, Portuguese)
Helped over 300 Jewish families, spending over 1,000 hours coordinating services and providing basic needs assistance, including funeral costs and bereavement support
Ensured a safe environment for hundreds, especially single immigrant mothers and their children, helping them access necessary medical care and maintain lodging when they were threatened with homelessness, including providing over $45,000 in rental assistance
Helping those in need navigate physical and emotional challenges to maximize independence and quality of life, JFS…
Increased the access of frail older adult clients to medical care through appointment escort services, health screenings and telehealth visits
Attended to the needs of over 100 medically-compromised older adult clients with homemaker and personal care services
Provided over 900 hours of expert Geriatric Care Management services, working with families caring for loved ones with dementia and other age-related conditions
Promoting future academic and life achievement, JFS…
Collected over 300 backpacks of school supplies and distributed over 3,000 items of seasonal clothing for young low-income children as they wrestle with the challenges of remote and hybrid learning
Mentored first generation college students using virtual technology to keep them on track and support academic and professional success
Last year with your support, JFS helped over 7,500 community members. As the pandemic has dragged on, JFS has continued to respond quickly, providing desperately needed relief to our struggling neighbors. And, for as long as the devastation continues to affect so many, JFS will be here providing basic needs and emergency assistance to those who need us the most.
State, federal and other funding is harder than ever to get and support from private donors is needed now more than ever – please, make an unrestricted donation today to ensure continued support for all of our neighbors in need.  Thank you for partnering with JFS to make a difference in our community.
Sincerely,

---
Did you know…? Tax Benefits to Supporting JFS- End of Year Donations:
A few provisions of the 2020 Coronavirus Aid, Relief, and Economic Security (CARES) Act carried over to 2021, including the ability to deduct up to 100% of adjusted gross income (AGI) for cash gifts made directly to qualifying charities and the universal charitable deduction of $300 per taxpayer ($600 for a married couple).
These are just two examples of the many year-end tax strategies that you and your family could potentially take advantage of in 2021 to support your local community. Here are a few others to consider: ·
Unlike in 2020, when pandemic relief laws offered a tax break, this year you will have to take required minimum distributions from your qualified retirement account. Especially those who take the standard deduction, you may want to consider a qualified charitable distribution, which allows eligible individuals to donate up to $100,000 directly from individual retirement accounts to a qualified charity.
"Bundling" or "bunching" multiple gifts into tax year 2021 can help if you've had an exceptionally high income this year.
Speak with your tax adviser to learn more about opportunities to save on your taxes when you give to JFS.