Mobilizing Racial Justice Action
Home » Innovative Community Programs » Mobilizing Tikkun Olam » Racial Justice
As part of JFS' greater work in mobilizing Tikkun Olam (Repairing the World) and to honor the memory of JFS founder and holocaust survivor Max Michelson who often said "ACT! Don't be a silent bystander", JFS' Committee on Anti-racism and Fighting Antisemitism has identified as one of its primary goals to engage the community in Active Bystandership. The Training Active Bystander (TAB) program is based on the model provided by our partner Quabbin Mediation.
Offering this training is an example of how JFS adapts and innovates to fit the needs of Metrowest. This initiative is unique – no other similar programs exist and JFS is proud to take a leadership role in accelerating equity in our community.
In partnership with Open Spirit Center, accomplishments to date include:
Developed over 12 community trainers, including 2 bilingual (Spanish)
Have trained over 200 community members given Active Bystander Training
JFS has hired a Program Specialist, Mandy Fleming ( mfleming@jfsmw.org ) to assist with coordination and scheduling of trainings.
Goals identified for 2023:

Have and additional 300 community member complete the active bystander course
Engage faith communities
Work with the Framingham School District to roll out a student version of this training
Roll out a Spanish and Portuguese version of the training specifically focused on the immigrant community
Interested in bringing this program to your organization or adding your name to the wait list for future trainings?
Innovative Community Programs: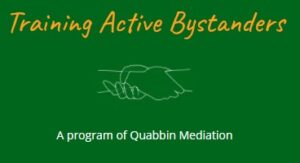 Each year, Americans observe National Hispanic Heritage Month from September 15 to October 15, by celebrating the histories, cultures and contributions of American citizens whose ancestors came from Spain, Mexico, the Caribbean and Central and South America. These...
read more