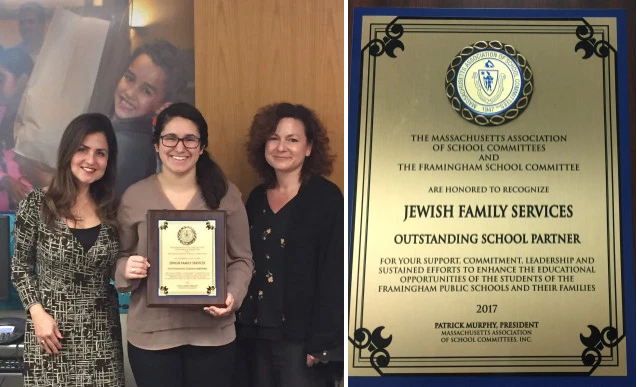 (Pictured above: Team members Malvina Goldfarb, Kayla Hopkins and Amanda Coughlin)
Outstanding School Partner
"For your support, commitment, leadership and sustained efforts to enhance the educational opportunities of the students of the Framingham Public Schools and their families".
Congratulations to the Reducing Achievement Gaps team of over twenty staff, teachers and volunteer mentors for being recognized by the Massachusetts Association of School Committees and the Framingham School Committee as 2017 Outstanding School Partner – GO TEAM!
Click here to learn how you can get involved with the
JFS Reducing Achievement Gaps program.