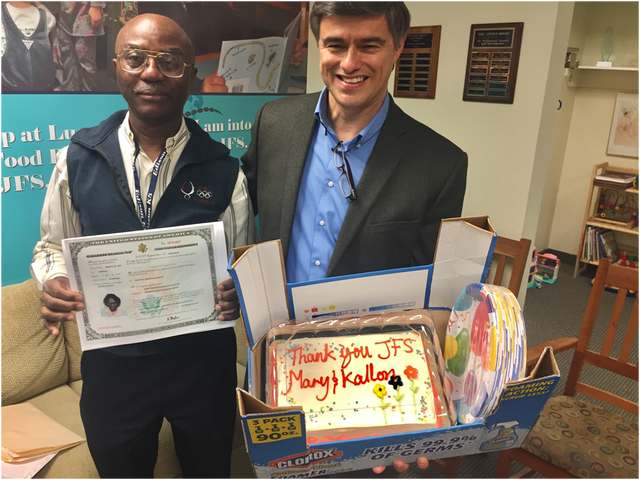 Congratulations to Malvina and the citizenship team for their work in helping a 98 year old woman achieve her dream of becoming a U.S. citizen!
Her son brought a cake to the office to say thank you. His mom is doing well in her home here in Framingham.
Click to learn more about the New American Services offered by JFS.