Earlier this week, JFS of Metrowest, in close partnership with Framingham Public Schools, Woodrow Wilson PTO and Daniel's Table, hosted the first ever Homework Dinner and Academic Support Night at Woodrow Wilson Elementary School! JFS invited students, families, teachers, and volunteers to share a complementary dinner while working on homework and building other academic skills in a supportive and fun environment.
50 Wilson students, along with their parents and siblings–a total of 170 individuals–filled the Woodrow Wilson cafeteria. Daniel's Table provided a healthy meal for everyone. Teachers and community volunteers set up a series of stations where together, students and parents worked on homework, learned new math and literacy games to enjoy at home, and further developed critical academic skills. Parents were able to spend time with their children, meet other parents, and hear about what their kids are learning in school. It was an amazing opportunity for the whole Wilson community to connect and learn more about the support available at the school.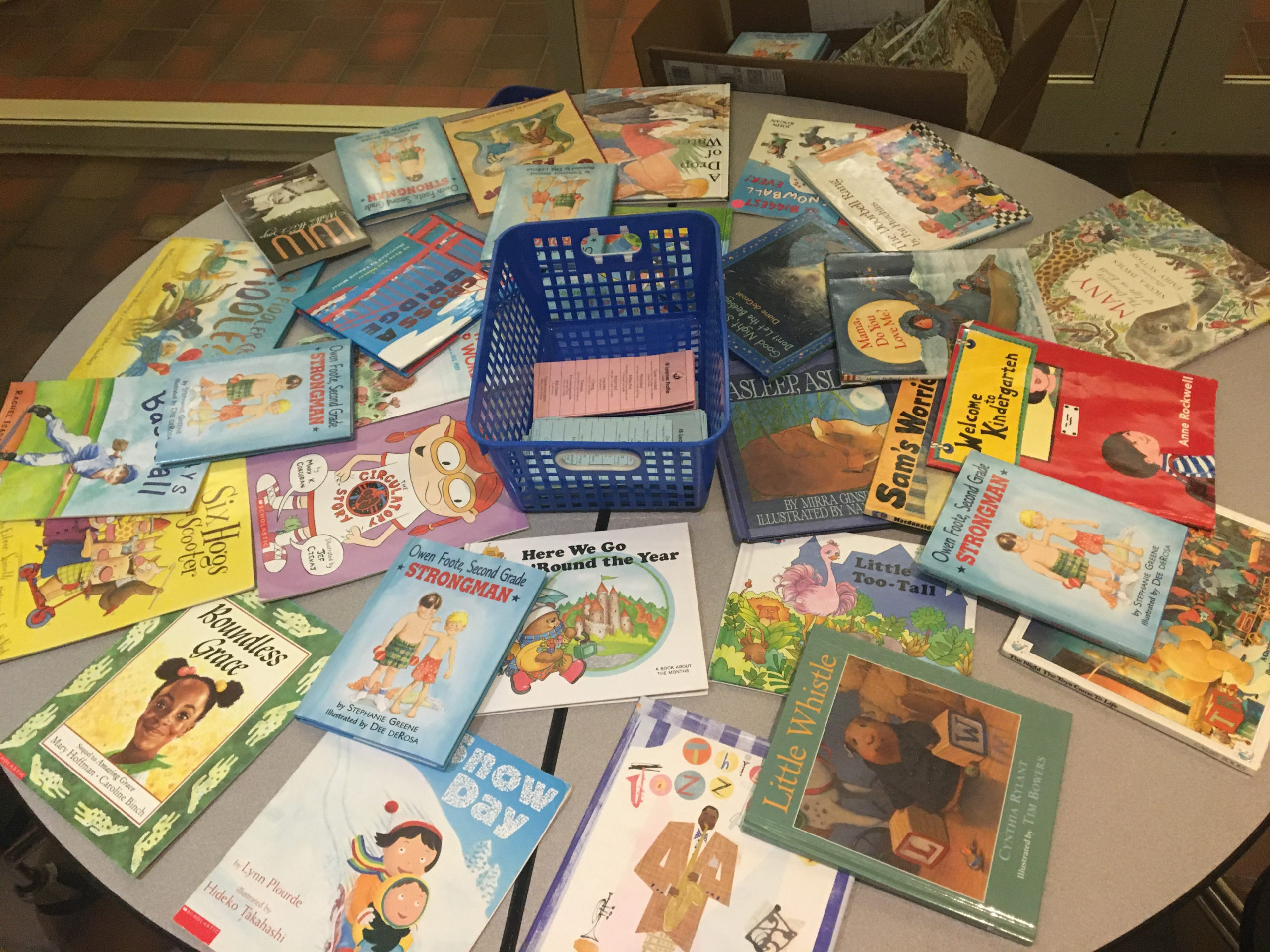 Homework dinners give parents and caregivers a fresh opportunity to engage with their child's learning and their school community. This engagement, in turn, increases family empowerment to build successful educational experiences for their children.
Thanks to a wonderful partnership with Exelon Generation and Operation Warm, students were also able to go home with brand new winter coats!
Operation Warm coats (left) and David Blaise of Daniel's Table serving food to families (right)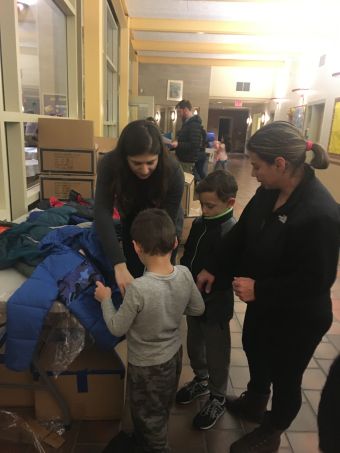 As part of this pilot program, JFS will be hosting three additional Homework Dinners at Woodrow Wilson:
Monday, January 6th
Monday, March 2nd
Monday,  May 4th
If you're interested in volunteering please contact Lucia Panichella, lpanichella@jfsmw.org
About JFS of Metrowest
JFS is a non-profit, community-based organization dedicated to standing up for those left behind and provides services to over 5,000 people in need within the Metrowest region each year, including afterschool tutoring for at-risk children, nutrition assistance for low-income families, refugee resettlement case management, citizenship assistance, and support services that enable frail older adults to live independently.  To learn more about JFS, visit our website at www.jfsmw.org or like us on Facebook!