Volunteer | Donate | Contact | eNewsletter
---
Dear Friends,
As we close this year, we are pleased to share with you our 2020 Report to the Community: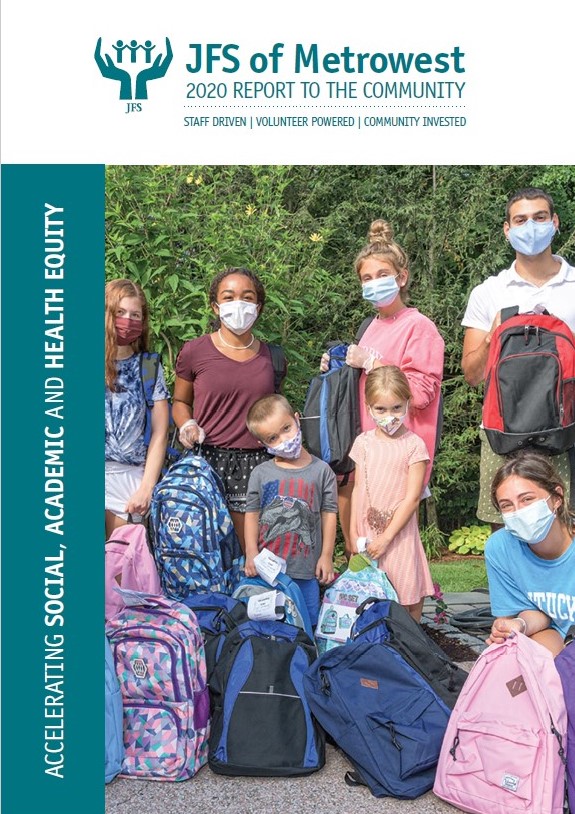 JFS has made a remarkable impact locally during an unprecedented year. The report is a snapshot of our work in 2020 and highlights inspiring stories of triumph under the most adverse of situations. We are so proud of how JFS has been able to quickly pivot and respond to the needs of the community, and we are beyond grateful for our staff, Board, volunteers, and supporters who have made this life saving work possible.
We happily bid 2020 goodbye and welcome 2021 as a year of hope, change and new opportunities. Partner with JFS to help those in need in our community build a brighter future.
Our community, your community – let's make 2021 better together.
Get involved today!
---

Accelerating Social, Academic and Health Equity
Volunteer | Donate | Contact | eNewsletter