Part 4: Population Focus—Supporting Older Adults During COVID-19
An Interview with Lino Covarrubias on the Impact of COVID 19, conducted by Deb Merkin, JFS Board Member and CEO/Founder of GiftCard Partners:
"There is a growing community in the Metrowest area of 60+ adults (middle-class, retiring, isolated older adults). How has COVID-19 changed the way JFS supports this group?
The largest concern during the pandemic was older adults with no family nearby to help shop for groceries or pick up medication. JFS has taken the place of family, picking up groceries and medication or taking individuals to the doctor.
Through its Naturally Occurring Retirement Communities (NORC) Initiative, JFS works collaboratively with the Massachusetts Housing Authority in Framingham, to help those living in public housing to age in place. Because these residents qualify for subsidized apartments, the adults living in these communities may be struggling financially already. Also, many of these adults have mental or cognitive impairments and for them, dealing with the pandemic has been extremely challenging particularly as safety-net services (such as Meals on Wheels and homecare) were suspended and site-based programming had to be cancelled.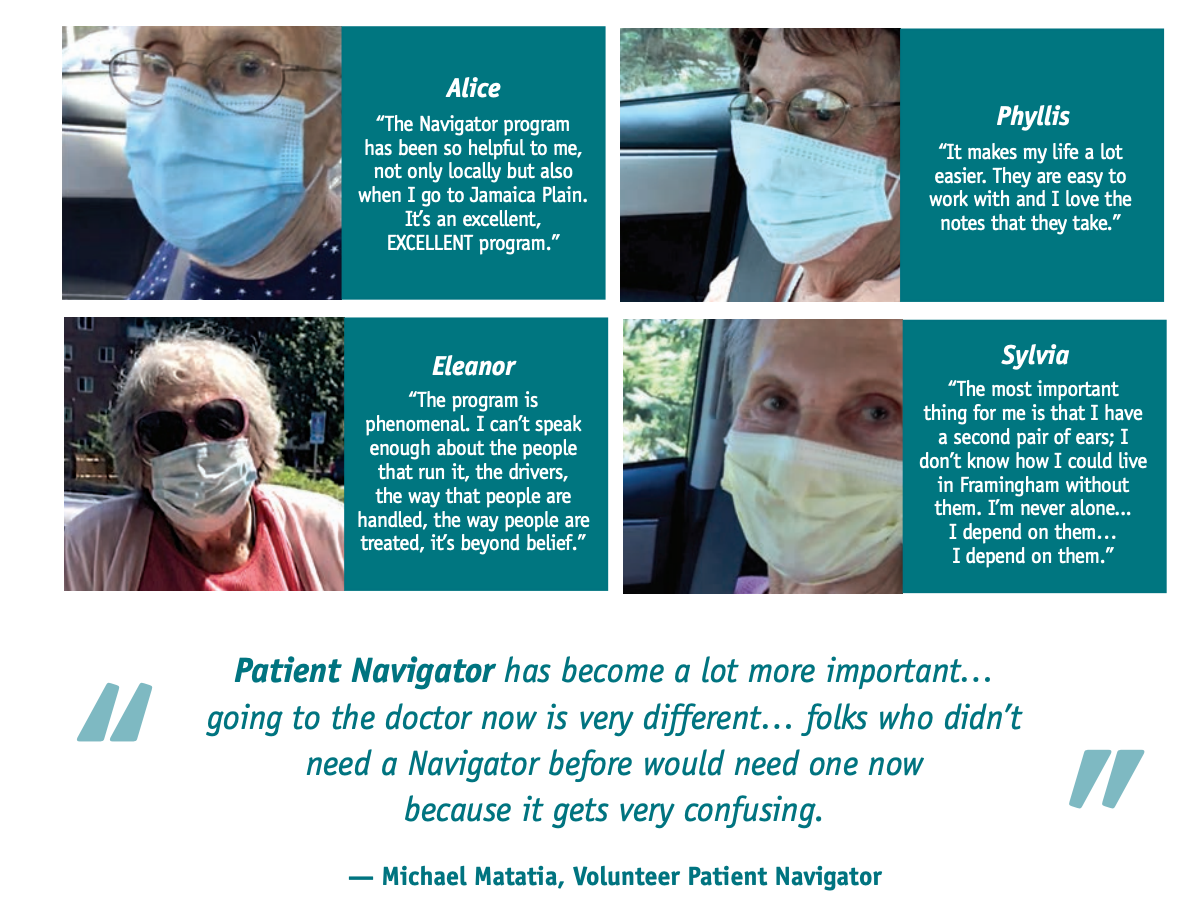 JFS quickly responded to their needs, making sure that toiletries, food, and medications were distributed during the height of the first wave of the pandemic. In particular, the delivery of fully cooked frozen meals prepared by Daniel's Table was a big help to these residents.
One thing we found was that ensuring the safety of a cognitively impaired individual without being able to go into the individual's home was extremely challenging. Is the person taking care of themselves? Does the person have food? Is it a safe environment? Answering these questions was difficult. Accessing needed medications during the peak of the pandemic also became challenging, as the supply chain became compromised and manufacturers closed because of COVID-19. Through a combination of regular wellness checks conducted through phone calls, supply deliveries, and medical appointment support, JFS social workers identified and responded to dozens of life-threatening situations.
In one example, on a site visit with a community resident, a JFS social worker noticed the resident was almost out of heart medication. JFS contacted the local pharmacy and the pharmacist said they were out of the medication and did not know when they would get it. JFS then called around to pharmacies and the closest place they could find the medication was a pharmacy in Lowell. The resident only had 10 pills left so a JFS volunteer was recruited to drive 70 miles roundtrip to Lowell to pick up the life-saving medication.
In another example, a long-time client in her 80s was not picking up the phone when their JFS social worker called to check in. Living in independent congregant housing, the social worker called the site-based staff and asked that they check on her. She had fallen two days prior and was unable to get up. Her homecare staff had not been to visit her in over a week because of the pandemic, and she had no support with bathing or housekeeping in that time, and her refrigerator was empty.  She was transported to the emergency room and received critical medical care.
If JFS social workers had not be involved in the lives of these vulnerable, isolated older adults, their outcomes may have been very different. 
---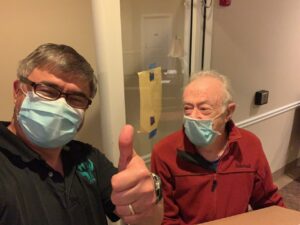 As a community-based organization, our mission is to support the needs of our most vulnerable neighbors. At our core, JFS has always focused on older adults, low-income immigrant families and Jews who are struggling to make ends meet, and as the pandemic continues to take a crushing toll on our neighbors, JFS will continue to respond, pivoting services and developing innovative solutions to ensure that no one falls through the cracks.
As we wrap up, I want to thank our generous funders, selfless volunteers, collaborative partners, and our dedicated staff for their tireless and unwavering efforts that fuel the work of JFS.
This is a powerful combination, and together we will be here through the pandemic and beyond, saving lives, supporting those in need and accelerating social, academic and health equity in our Metrowest community.
Related Series Posts: