JFS is proud to announce that the agency's Board of Directors has approved to set the JFS minimum wage to $15/hour! The decision was approved at this week's Board of Directors meeting on April 26th.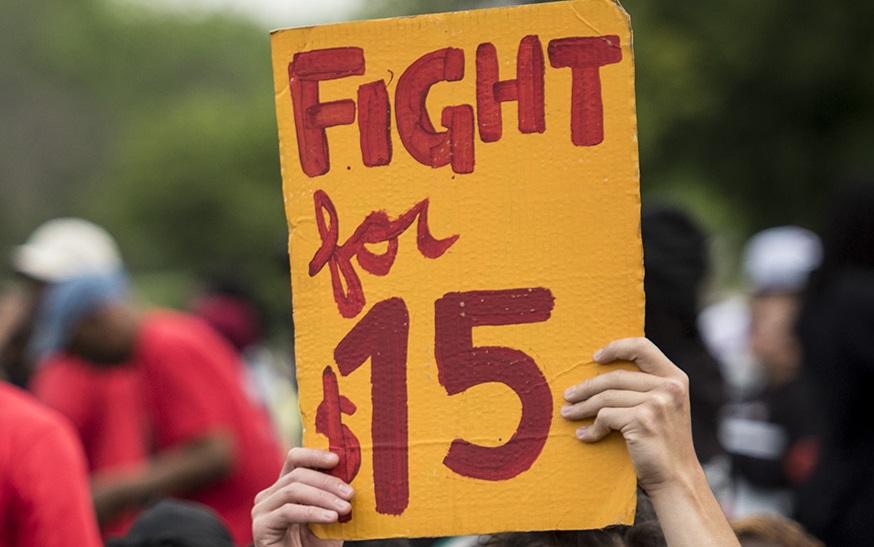 Increasing the minimum wage has been fraught with political controversy for years, and the federal minimum wage in this country remains at $7.25/hour since it was last set in 2009. In the Commonwealth of Massachusetts, the state has pursued a $15.00 hourly minimum wage for the last several years, and it has increased in incremental amounts since 2018.
The JFS Board of Directors' brave leadership and commitment to social justice guided their decision to make this change now, instead of waiting for the state whose minimum wage will not reach $15/hour until January 2023.
This change will impact 30% of JFS employees who have been paid at the current state minimum wage level ($13.50/hour). Many of these employees are homecare and administrative staff, and identify as BIPOC (Black, Indigenous, and People of Color). These employees will now receive an average increase of 7.4% in compensation.
JFS thanks our Board of Directors for making this decision, for supporting the JFS workforce, and for promoting equity in our organization's values and policies. Not only is this beneficial to our employees, but the JFS Board of Directors and leadership hopes this move will influence other community organizations to make similar strides.