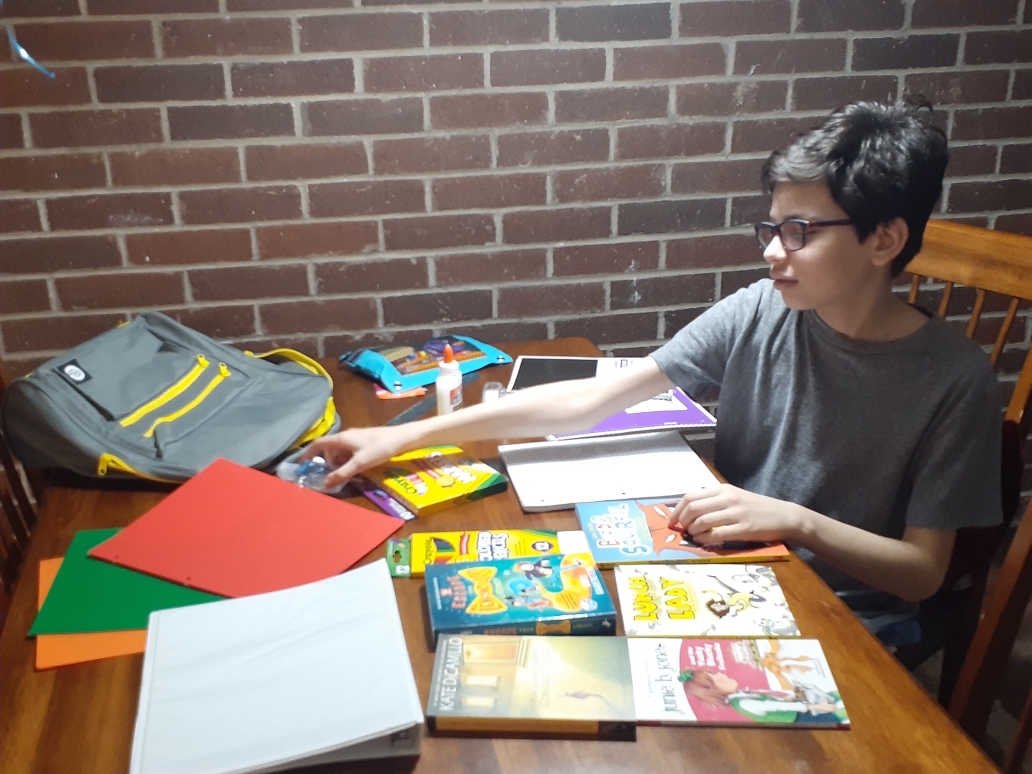 Benny is a 5th-grade student at Wilson Elementary School who participated in JFS's virtual afterschool mentoring program. The program kicked off this past fall, seeking to support students through the many barriers to learning that rose as a result of the Covid-19 pandemic. Students met weekly after school in one-on-one sessions with a volunteer tutor using Google Classroom with JFS staff supervising and leading icebreaker games.
Each child in the program received a backpack with school supplies and books to read with their virtual mentor. Benny was assigned a Book Buddy, and he spent his sessions reading aloud and learning alongside his volunteer mentor, Julia. Here is Benny reading one of his books and enjoying his supplies!
The virtual afterschool program was designed in collaboration with teachers and learning coaches from Wilson and Brophy Elementary Schools and is supported by Temple Beth Elohim. Thank you Temple Beth Elohim and all of the wonderful volunteers for working with us to find creative solutions to assure these kids still had access to learning supports!
The student's name has been changed to protect privacy.