This was JFS' first Pop-up Shop since the start of the COVID-19 pandemic! JFS distributed a total of 1,062 items (including children's, women's, and toddler's clothes and books) to families in the Framingham Pelham Apartment Community. In the coming weeks, JFS will also work to fill 28 Ready-to-Wear orders that we received from families during the pop-up. Thank you to our volunteers and community partners for making this event possible!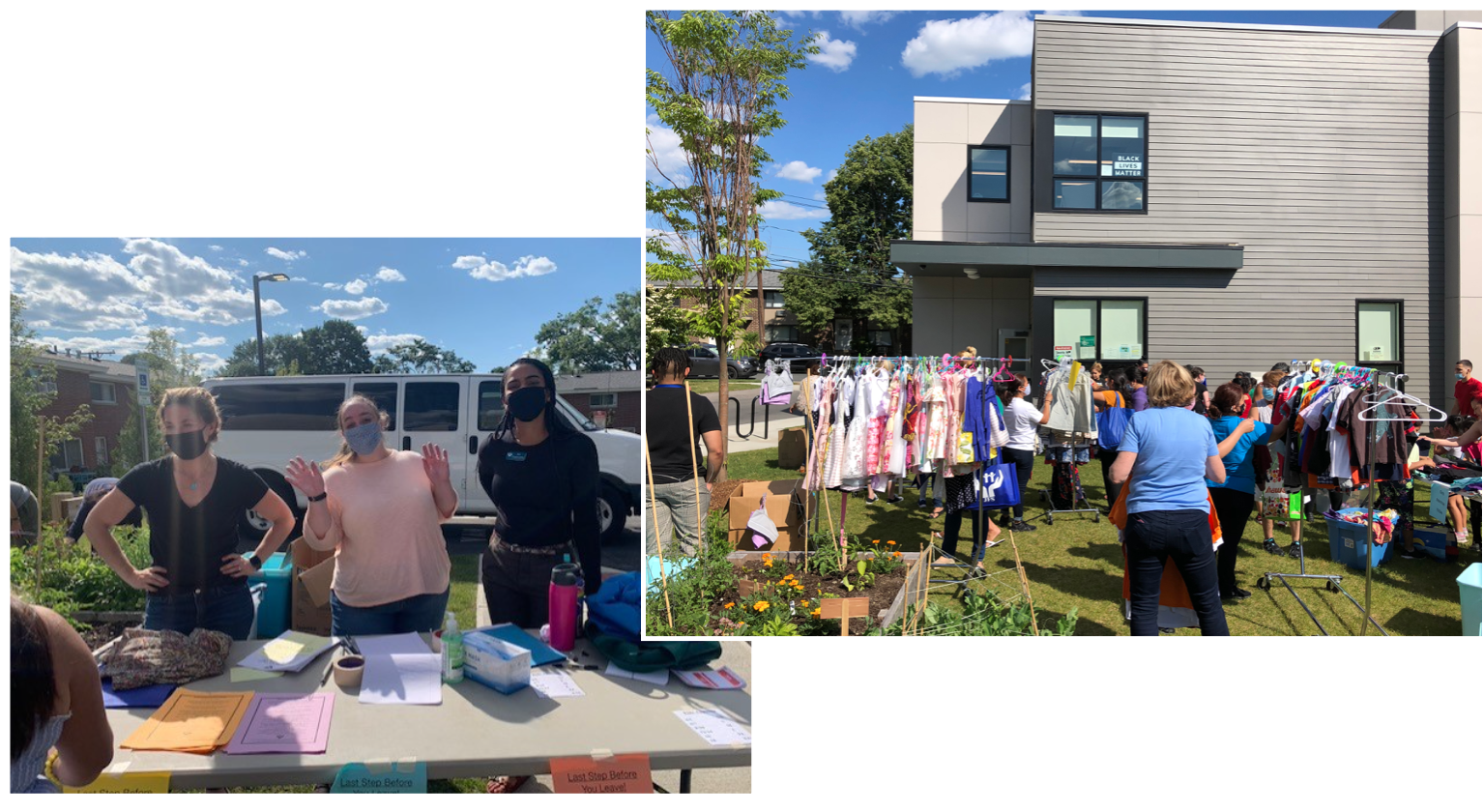 JFS also sends a huge thank you to the Framingham High School Student Immigrant Association! Leading up to our pop-up clothing shop, students and their faculty advisor joined JFS staff for an afternoon of sorting 16 boxes of children's clothes. Organizing the clothes is a critical step to getting them ready for distribution to children in Framingham.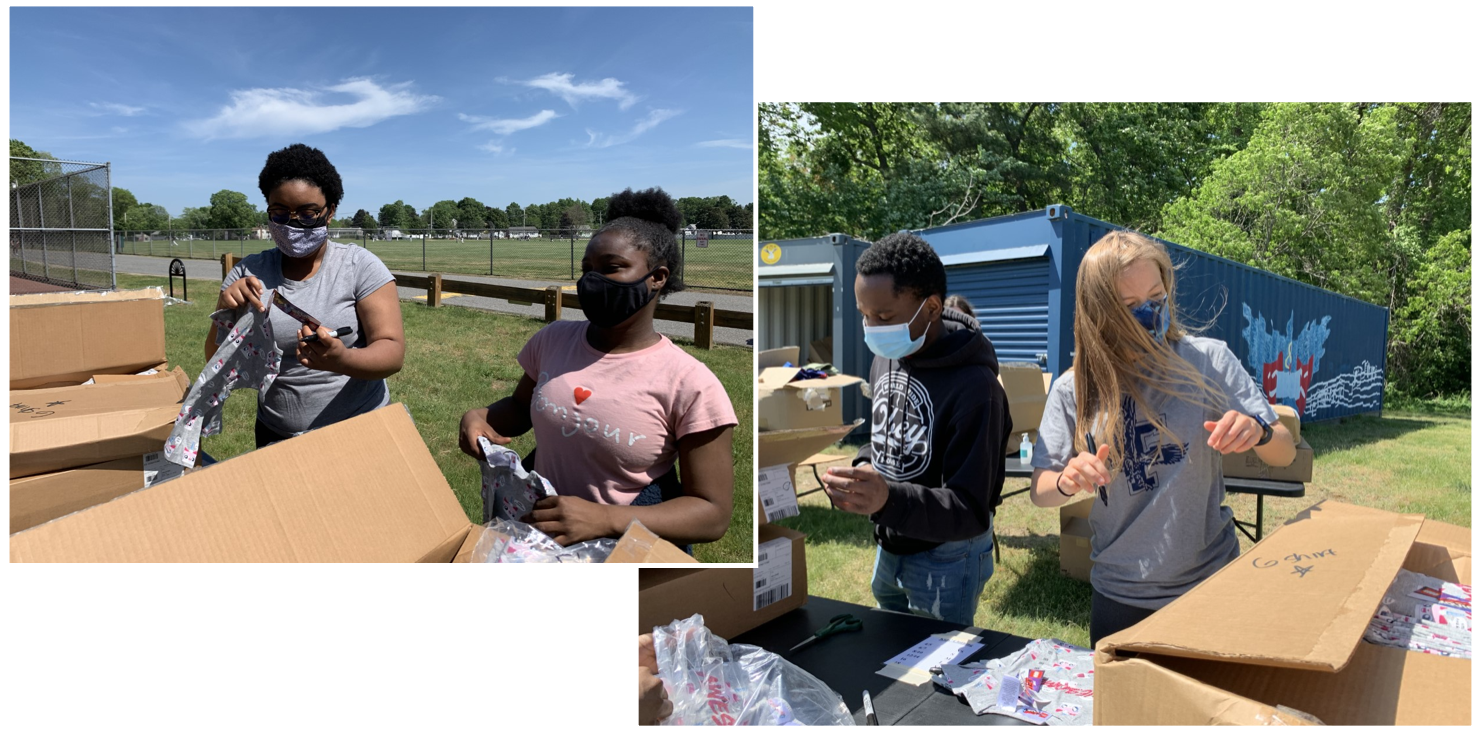 About the JFS Clothing Closet: Launched in 2016, the JFS Children's Clothing Closet provides a seasonal response to the clothing needs of the elementary school aged children in the Metrowest community, specifically focusing on the most economically challenged schools in Framingham.
Volunteers are needed to sort and organize clothing and pack clothing orders to distribute to families. We're also looking for volunteers to join us at events in various community locations for our pop up children's clothing store, where members of the community are able to shop for free. Volunteers unload clothes from the van, set up the racks of clothing, assist shoppers, and clean up.
For more information, please Contact Gail Gregory, Manager of Volunteer Services and Community Engagement at ggregory@jfsmw.org