Earlier this month, JFS distributed over 2,000 items of new clothing at a Children's Clothing Closet pop-up.
The event, held at Mary Dennison Park, was a part of Discovering Hidden Gems' Back-to-School Extravaganza. Discovering Hidden Gems is a Framingham-based non-profit dedicated to improving the quality of life of "at-promise youth" through recreational and educational experiences. The term "at-promise youth" shows the raw potential that each individual can access within themselves if treated with promise. They focus on youth's abilities, creating access, community engagement, and inclusion.
Other community members and partners involved in the event included New Image Barbershop, Program Rise, ADESA Boston, DJ Michael Mercado, and Metrowest YMCA.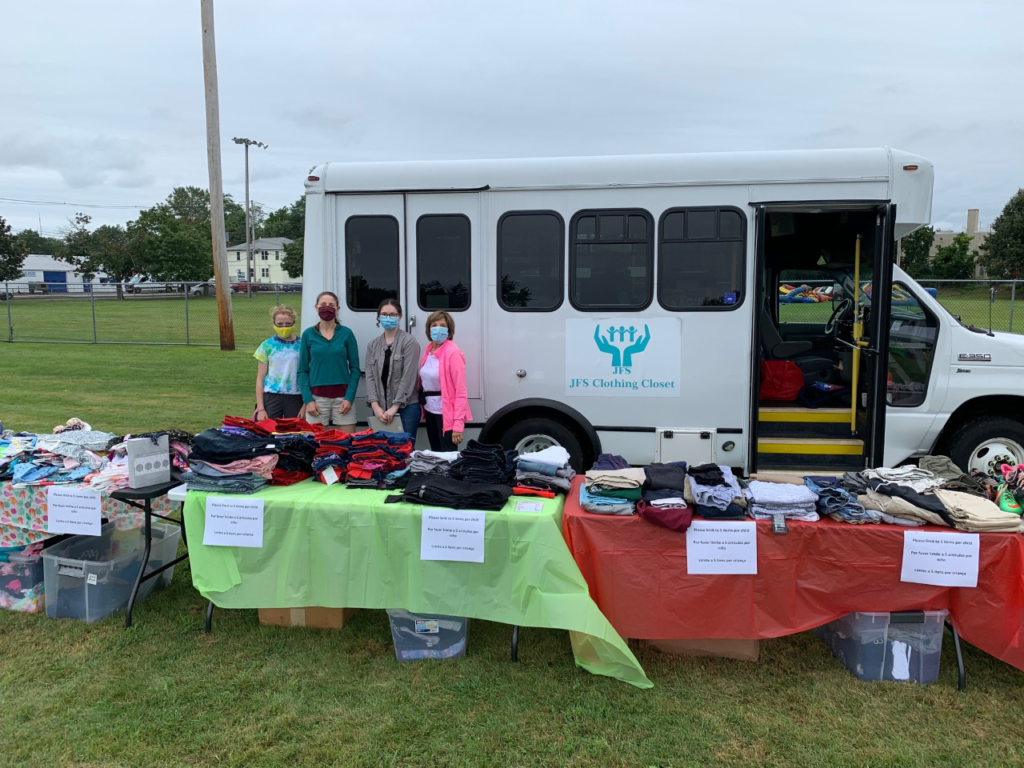 .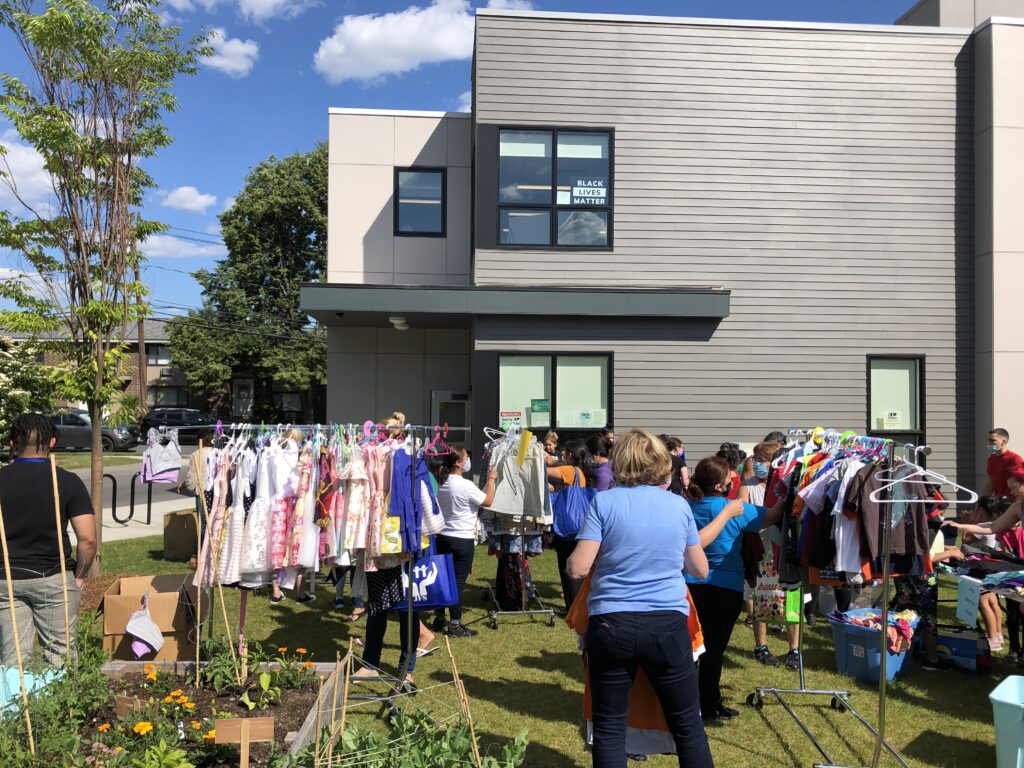 (Pictured: JFS's mobile office, which was funded by the Fish Family Foundation as a creative solution to continue our work and serve clients during COVID.)
About the JFS Clothing Closet: Launched in 2016, the JFS Children's Clothing Closet provides a seasonal response to the clothing needs of the elementary school-aged children in the Metrowest community, specifically focusing on the most economically challenged schools in Framingham.
Volunteers are needed to sort and organize clothing and pack clothing orders to distribute to families. We're also looking for volunteers to join us at events in various community locations for our pop up children's clothing store, where members of the community are able to shop for free. Volunteers unload clothes from the van, set up the racks of clothing, assist shoppers, and clean up.
For more information, please Contact Gail Gregory, Manager of Volunteer Services and Community Engagement at ggregory@jfsmw.org