Dale Norman (she/her)
Career Navigator, Jewish Vocational Services (JVS)
With JFS since October 2021
From Johannesburg, South Africa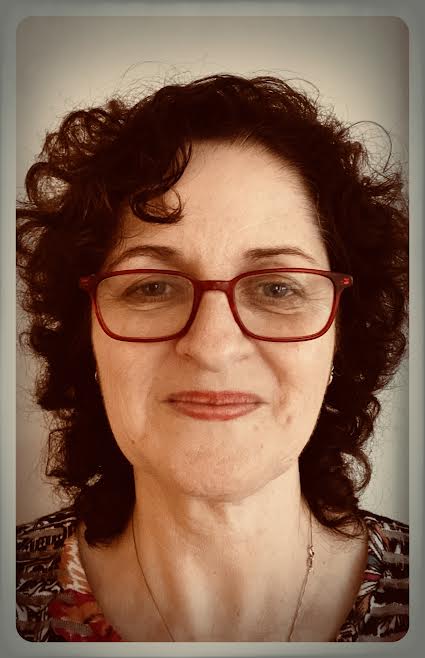 Dale Norman joined Jewish Vocational Service in August of 2021 as a Career Navigator. She is working in a partnership initiative "Ready for Success" (RFS) with Jewish Family Service (JFS) of MetroWest. She is also supporting clients enrolled in the JVS "Jewish Re-Employment Program" (JREP).
A career switcher, Dale trained as a Fellow at Northeastern Employer Engagement and Career Design, and then worked with the university's diverse student and alumni population.
Dale has worked for 25+ years in Jewish education, administration, and journalism. She holds a Master's Degree in Judaic Studies from Hebrew College, a Post Baccalaureate Diploma in Education from Framingham State University, and a Bachelor of Science in Journalism from Boston University.
Dale is passionate about working collaboratively with clients as they realize their highest career potential. Dale is working on a fantasy novel for teens, and runs a blog called Career Changers 'N Pets on FaceBook. She plays folk guitar, loves the music and poetry of Leonard Cohen and Johnny Clegg, has four children and two grandchildren.
"I am thrilled to be working in the Jewish community on employment initiatives. Now, more than ever there is an urgency in the Jewish community for individuals seeking employment to have positive options and directions open for job search."
---
Fahim Amin (he/him)
Immigrant Services Program Specialist II: Case Manager
With JFS since October 2021
Born in Afghanistan, Speaks English, Dari, and Pashto
Fahim holds a Bachelor of Arts in Management from Southern New Hampshire University. He likes hiking and traveling. Prior to joining JFS, Fahim worked for Development Alternatives Inc, Creative Associates International, and South Africa Partners for 12+ years in the grants management departments, where he was responsible for the grant projects' administration, implementation, and management. Fahim is passionate about both internal and external stakeholders and clients.
"Jewish Family Service is doing important work: helping immigrants transition smoothly. I am delighted to be working here to help the new immigrants, especially the Afghan evacuates in these days with the smooth transition to their new home and help them build their financial stability through different organization programs and organization connections with other stakeholders."
---
Susan Delahunt (she/her)
Immigrant Services Program Specialist III: Case Manager
With JFS since October 2021
Born in Illinois, Speaks English and Spanish
Susan is originally from Illinois but has lived in Massachusetts for over 30 years. She has a Master's Degree in Counseling from Boston College. She has worked for the past 20 years as a Bilingual (Spanish) School Counselor in Waltham. Susan and worked twice overseas both in Nicaragua and Bolivia. During her career, she worked with the Latino community in various roles (counselor, community organizer, mental health services administrator, and human rights volunteer). Susan lives with her spouse, Mary Jane. They have 2 children ages 23 and 18. She enjoys traveling, hiking, baking bread, and she's an avid Patriots fan!
"I was attracted to JFS for their Immigrant Services program, particularly their collaboration with the Framingham Public Schools and their Refugee Program. It is exciting to work for an agency with a mission to help those most in need in their community. I have been impressed with the staff's commitment and dedication to this mission."