Volunteers Jane Joiner, Noreen Begley, Leslie Singer, and Carol Hengerle went through 18 boxes of new adult clothing from Good360. The group folded, organized, and tagged 560 items. Once sorted, the items provided by Good360 were transported to the JFS Children's Clothing Closet, located at the FPS resource room.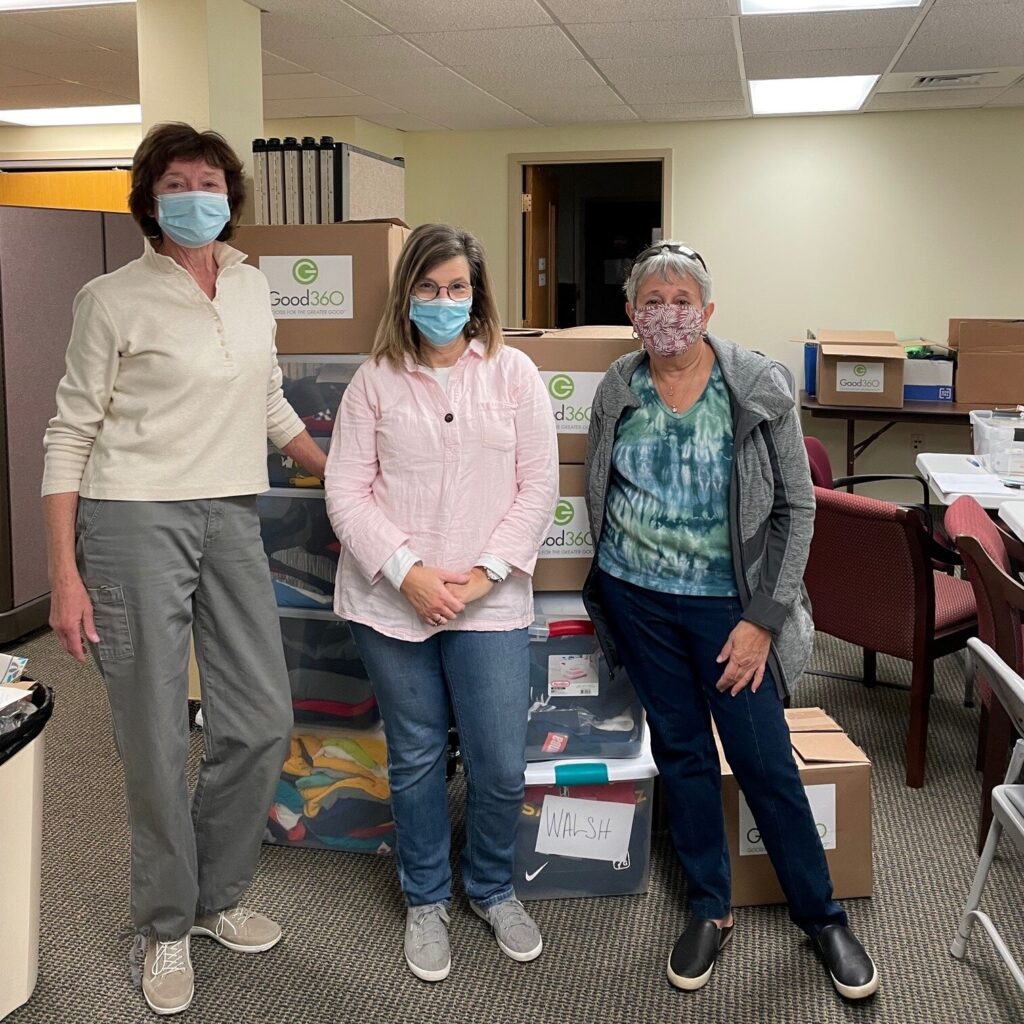 Good360's mission is to transform lives by providing hope, dignity, and a sense of renewed possibility to individuals, families, and communities impacted by disasters or other challenging life circumstances who, without them and their partnerships, would struggle to find that hope.
A global leader in product philanthropy and purposeful giving, Good360 partners with socially responsible companies to source highly needed goods and distribute them through their network of diverse nonprofits that support people in need. They help JFS access the goods that allow us to deliver on our own important missions in our communities.
About the JFS Children's Clothing Closet: Launched in 2016, the JFS Children's Clothing Closet provides a seasonal response to the clothing needs of the elementary school-age children in the Metrowest community, with a specific focus on the most economically challenged schools in Framingham. The three-pronged operational model includes seasonal Ready to Wear packages, pop-up shopping events, and individual/family emergency distributions. Current partners include the Harmony Grove and Brophy Elementary Schools and Framingham Adult ESL Plus.
________________
Make an online donation to the JFS Children's Clothing Closet today! OR please consider contributing to our Amazon Wishlist.
For more information, please Contact Gail Gregory, Manager of Volunteer Services and Community Engagement at ggregory@jfsmw.org