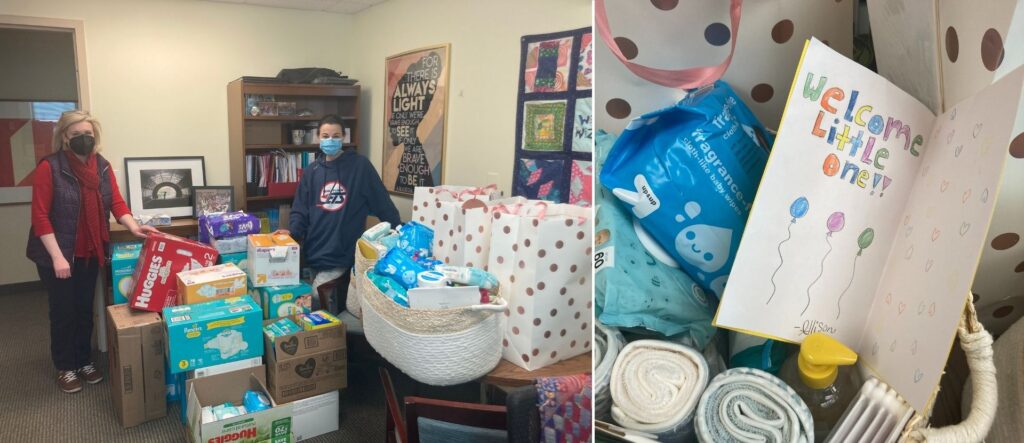 Families from St. Bridget Parish Faith Formation organized a diaper drive to help our recently arrived Afghan families with newborns. In addition to collecting diapers and wipes, they put together baskets with baby-care items and generous gift bags for new moms.
As these evacuee families (37 individuals) settle into their new lives – building English language skills, restoring their health after going too long without adequate medical care, adjusting to American systems, securing employment, making new friends in school – their daily successes remind us of what can be accomplished when the right supports are in place. We are very proud of all our Temples/Churches involved and especially our staff that have worked long hours to quickly resettle the families that arrived in short order.
Click here to learn how you can help these families – there are many opportunities for you to assist us to help welcome these new families seeking a better life in our community.
Further, President Biden has announced that the United States will accept 100,000 Ukrainian war refugees to the United States. At JFS, we are preparing to resettle individuals and families in the Metrowest Greater Boston area. To support these efforts, please click here and make a donation now. If you have given in the past, we urge you to give again so that JFS has the resources it will need to provide necessary and urgent assistance as these innocent victims seek safety and shelter in our welcoming community.