Last week, with the generous financial assistance and volunteer effort of the Yale Appliance Foundation, JFS distributed 300 winter boots to children in our community. 

The Yale Appliance Foundation was established to help veterans, the elderly, minors, and individuals experiencing homelessness in Boston, South Shore, and Metrowest communities. The foundation considers proposals that focus on capital projects and purchases for programs that directly impact the clients in need.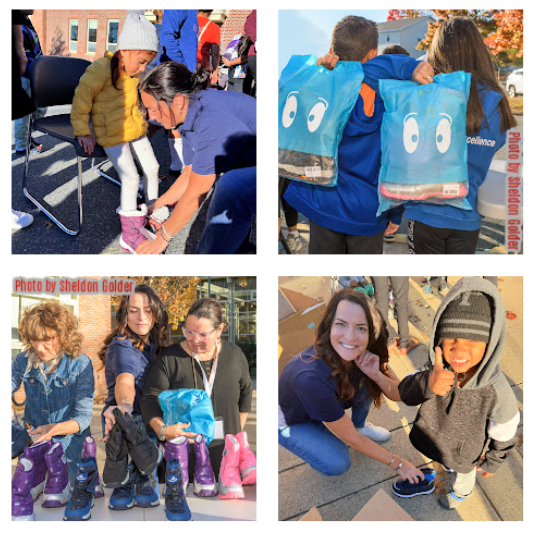 The winter boots distribution event, a collaboration of JFS,       Yale Appliance and FPS took place at Harmony Grove Elementary School in Framingham. In addition to the 300 pairs of boots distributed, we took over 250 additional orders.  Various additional seasonal items can be accessed at the JFS Children's Clothing Closet located at the FPS Resource Room.
JFS is grateful for the continued generosity of Yale Appliance!  Our ongoing partnerships with them and Framingham Public Schools continues to serve and strengthen the community.
Launched in 2016, the Children's Clothing Closet provides a seasonal response to the clothing needs of the elementary school age children in the Metrowest community, with a specific focus on the families most in need in Framingham.
The three-pronged operational model includes seasonal Ready to Wear packages, pop-up shopping events, and individual/family emergency distributions.
Originally piloted in partnership with the Harmony Grove and Brophy Elementary Schools and Framingham Adult ESL Plus, the JFS Children's Clothing Closet has found a new home at the Resource Room of the Framingham Public Schools. This move represents an aligning of mutual goals and deepening of the collaborative partnership between the Framingham Public School system and JFS, and enables staff to easily and efficiently provide assistance to families and students as needs arise.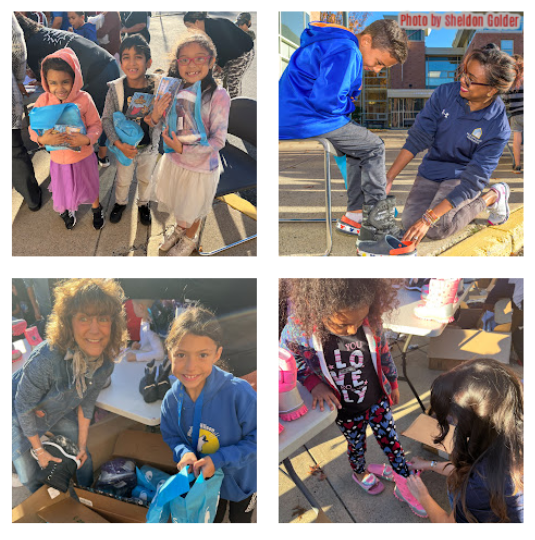 Make an online donation to the JFS Children's Clothing Closet today! OR please consider contributing to our
Amazon Wishlist as we continue to serve our community's vulnerable minors.
There are many impactful volunteer opportunities available at JFS.  We are always looking for volunteers and partners with heart to join us in our work reaching the community.
For more information on volunteering please contact Ijeoma (IJ) Anyanwu, Director of Volunteer Services, at ianyanwu@jfsmw.org