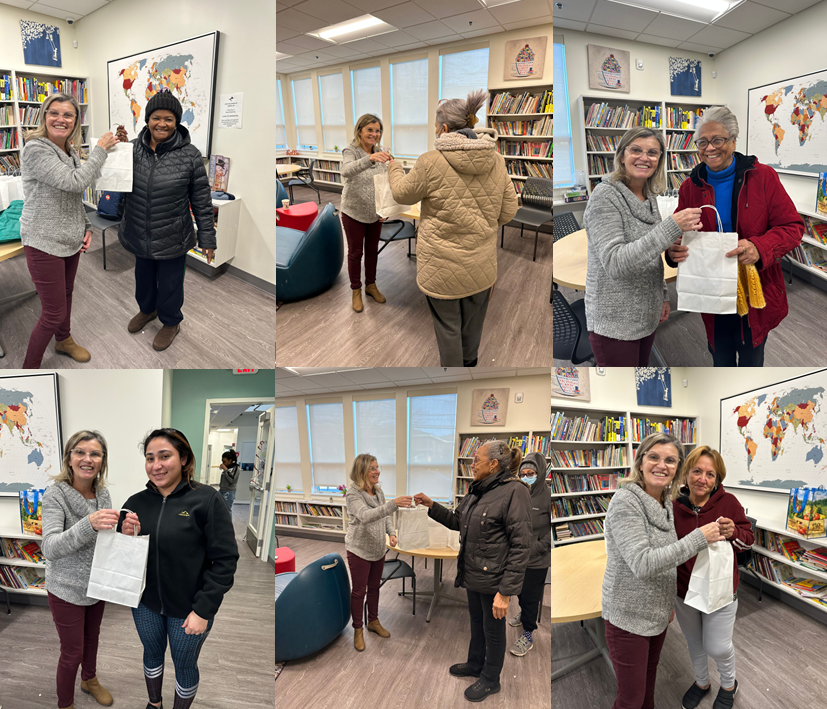 JFS held a Personal Care Item Distribution at the Pelham Lifelong Learning Center in Framingham, Ma. 18 bags full of feminine hygiene products were distributed to residents. The bags included items such as toothpaste, deodorant, pads, body wash, and toothbrushes.  These personal care items are free for anyone living in the residences. While residents stop by to pick up a bag, they can learn more about JFS and the other services we provide. 
JFS staff present at the event included Vera DeSouza, from our Immigrant Family Services Team. Vera was very interactive and caring with clients, to make the event as comfortable as possible. JFS receives these personal care items through our partnerships with Dignity Matters and Hope and Comfort! The residents that participated expressed their gratitude for these items and explained how this helped their families spend money on other necessities such as rent, heat, and groceries. All bags were gone by the end of the event! 
Thank you to everyone who made this event a huge success!
Make a donation to JFS of Metrowest