Join JFS of Metrowest & JCRC
for a special screening of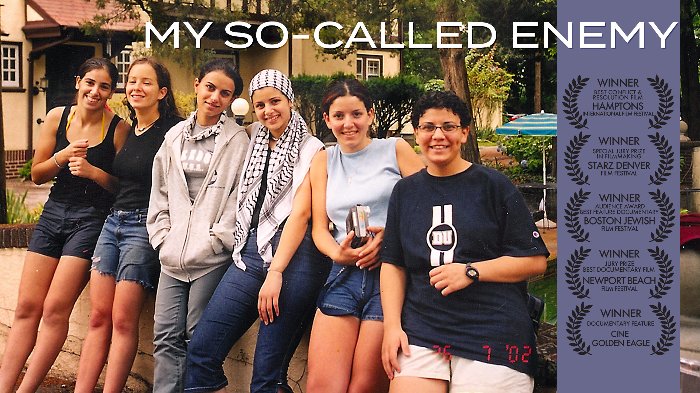 Wednesday, June 7 | 6:30-8:30pm
Hebrew College
Newton, MA
What would you do if you had a friend on the other side?
Join JFS of Metrowest and Jewish Community Relations Council (JCRC) of Greater Boston for a special screening of the award-winning film, My So Called Enemy (89 minutes).
Directed by Emmy®-Award winning documentarian and Boston Jewish Film Artistic Director Lisa Gossels (The Children of Chabannes), My So-Called Enemy is a seven-year coming-of-age story about six Palestinian and Israeli teenage girls who reach out across personal, political, religious and cultural divides to know their "enemies" as human beings. The film provides a platform for multi-faith and multi-cultural understanding and addresses issues of identity and "othering."
Following the screening, stay for a conversation moderated by JCRC CEO, Jeremy Burton with director & producer, Lisa Gossels, along with two of the film's participants.
This complex, compelling film sparked deep conversations on our campus about nationhood, identity, forgiveness and relationships. I don't believe we'll find anything better than what "My So-Called Enemy" presented.
– Ross Wantland, Office of Inclusion and Intercultural Relations, University of Illinois at Urbana-Champaign
Sponsored By: