THANK YOU TO ALL WHO ATTENDED THE JFS 2023 ANNUAL MEETING!
View a recording-YouTube  | View a recording-Facebook | View meeting docs-Google Drive
Framingham, MA – June 12, 2023 – Jewish Family Service (JFS) of Metrowest, a non-profit, community-based organization that provides vital social, health, and community services to alleviate suffering, enhance lives, and support people in need held their Annual meeting, during which volunteers and staff were recognized for their dedication to the work of the agency and business was conducted, including the installation of seven new board members.
To start the meeting, CEO Lino Covarrubias invited Board President Josef Volman to the podium who called the meeting to order and provided welcoming remarks.

Board Vice President Allison Kates then stepped to the podium and introduced guest speaker Judith L. Rogers, Ed.D. who, as part of the Chester and Diane Black Lecture Series on Volunteerism and Civic Engagement, offered remarks about "A Pathway to Service".
Next on the agenda was the volunteer and staff awards.
Mr. Covarrubias acknowledged the following volunteers with the CEO's Roll Up the Sleeves Award:


Jane Cohn, Maris and Paul Feinstein, and Wendy Heineman
(Paul and Wendy were unable to be present at the meeting)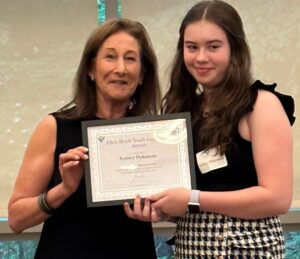 Jayne Lampert, Senior Director of Philanthropy presented the
2023 Ellen Bloch Youth Leadership Award to Sydney Dykeman.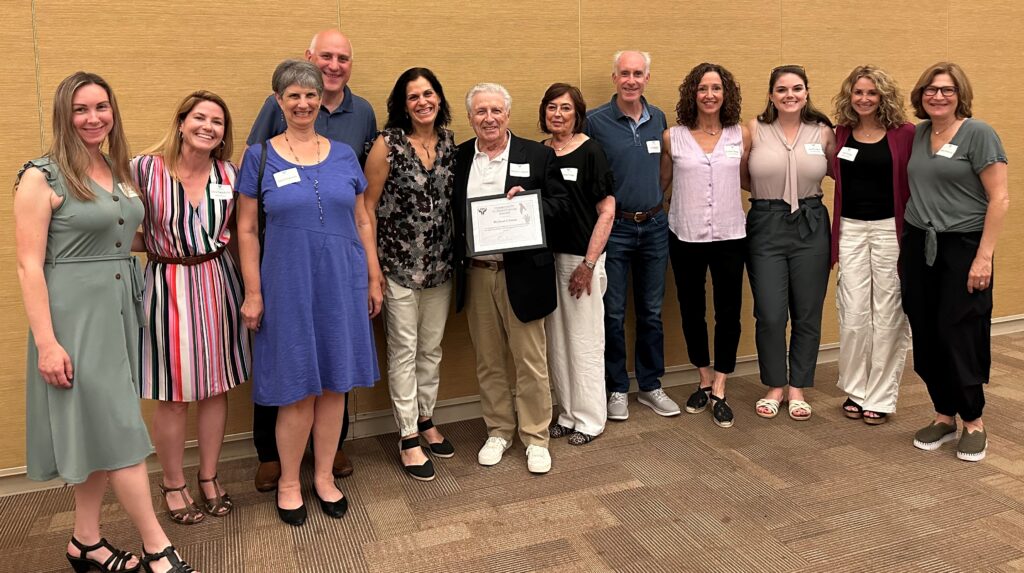 Board Member Debbie Gotbetter presented the Community Humanitarian Award to Michael Gilman. Pictured above: Staff member Iryna Saks; Senior Director of Programs and Partnerships Lucia Panichella; Nan and Andy Langowitz, Board Member Debbie Gotbetter; Michael Gilman; LeeAnn Yolin; Ed Shapiro; former Board Member Barbara Shapiro; Staff member Sarah Leacu; Board Member Jodi Bring; and Maris Feinstein.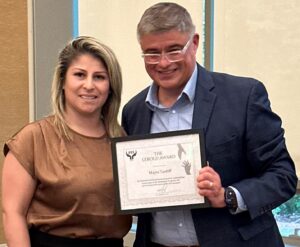 And to conclude this portion of the program, Mr. Covarrubias presented the 2023 Lebold Award to Homecare Operations Manager Mayra Tardiff.
Mr. Volman resumed his position at the podium to begin the Business portion and secured approval of the minutes from the 2022 Annual Meeting.

Board Treasurer Meyer Levy then gave a report on the financials, highlighting JFS's multi-year 4 Star-rating with Charity Navigator. Moving to the Installation and Discharge of new Officers and Directors, Board Vice President Ian Rubin (in place of CJP's Sarah Abramson, Senior VP, Strategy and Impact) conducted business as follows:
DISCHARGED
Board President Josef Volman with term expiring in 2023 was discharged as well as Board Vice President Sari Anne Rapkin who resigned from the Board after many years of service.
The following Board Members with terms expiring in 2023 were discharged, to be reinstalled later in the meeting: Chase Carpenter, Stephanie Elkind, Ari Freisinger, Jay Gainsboro, John Herrera, Elana Margolis, Neil Ross, Barbara Schultz, and Andrew Troop.
INSTALLATIONS
The following Officers were installed for 2-year terms:
Board President, Allison Kates
Vice President, Jay Gainsboro
Vice President, Barbara Schultz
The following Board Members were reinstalled with new terms expiring in 2026:
3rd Term: Chase Carpenter and Ari Freisinger
2nd Term: Stephanie Elkind, John Herrera, Elana Margolis, Neil Ross and Andrew Troop
The following new Board Members were installed for 3-year terms:
---
Danny Burkeman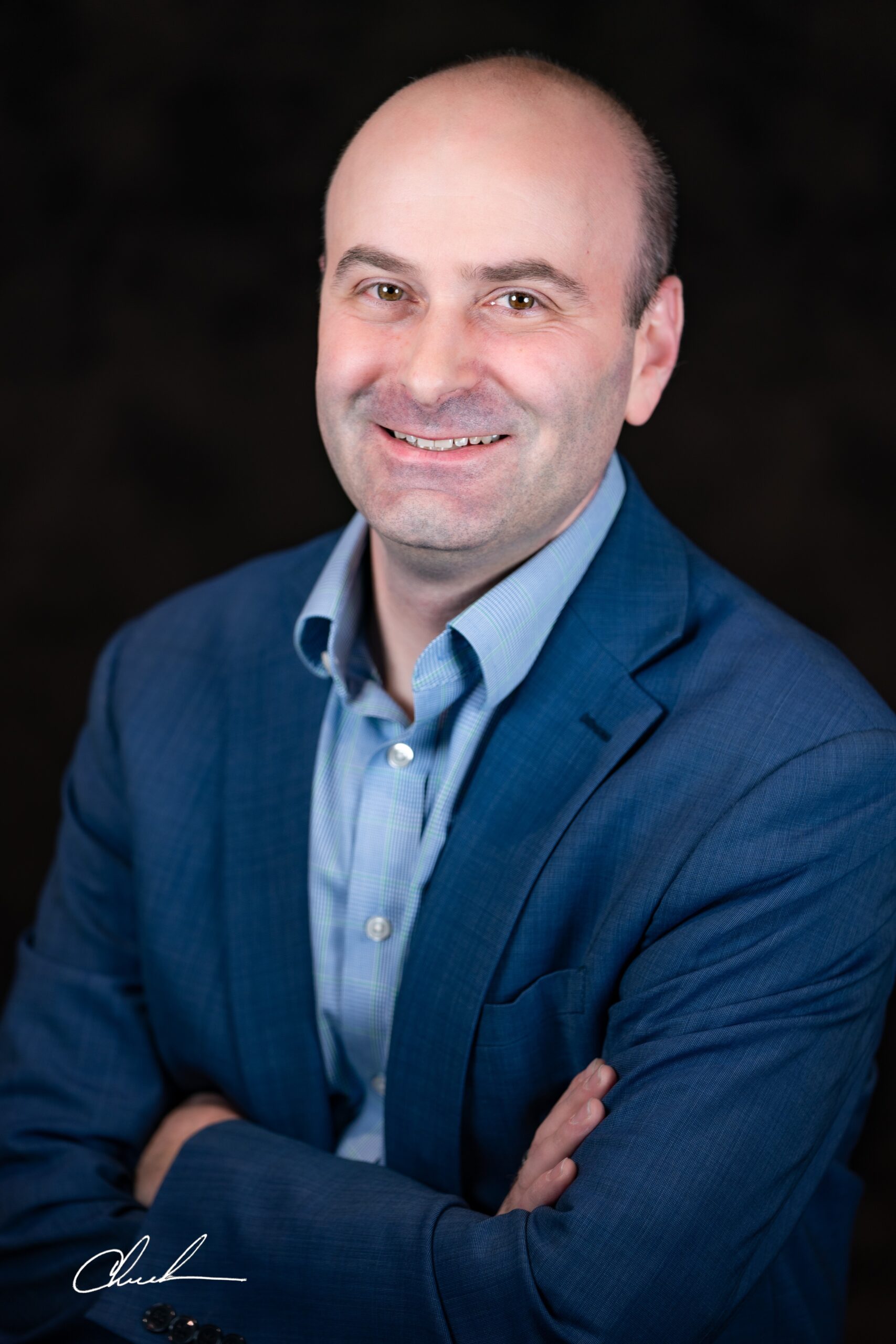 Rabbi Danny Burkeman (or "Rabbi Danny", as he prefers to be called) is the Senior Rabbi at Temple Shir Tikva. In his own words he is committed "to making Judaism relevant in the modern world."
In 2019 Rabbi Danny was a recipient of the CJP's Chai in the Hub Award for Jewish leaders under 40. He also recently completed an UpStart fellowship for communal intrapreneurs, and he was a member of the inaugural cohort of the UJA Federation of New York's Rabbinic Fellowship for Visionary Leaders. Locally, he is a regular contributor to the MetroWest Daily News.
Rabbi Danny was born and raised in London, England. At Cambridge University, he received his BA in History and Theology, and following graduation he went to work in the British Jewish community, working with Jewish Zionist youth movements from across the political and religious spectrum. Prior to his ordination as a Rabbi he completed a Masters in Jewish-Christian Relations.
Outside of the Synagogue Rabbi Danny is married to Micol, a Jewish educator, and together they are the proud parents of Gabby and Benny.
---
Jake Grossman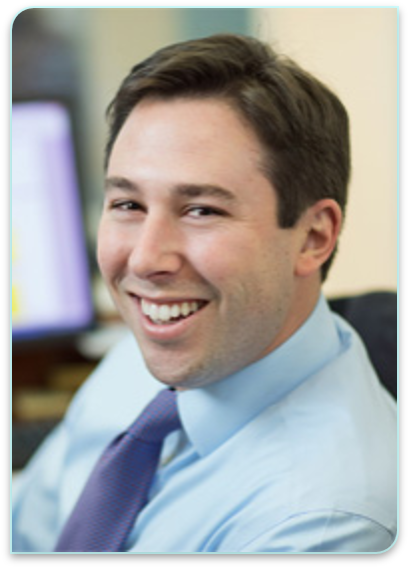 Jake is President of The Grossman Companies where he is responsible for the sourcing of new acquisition and investment partnerships along with the asset management of our real estate portfolio, which comprises approximately 3 million square feet of properties in Southern New England. Jake is actively involved in a variety of organizations and, with his wife, is most focused on leveling the playing fields and spreading opportunity. Jake holds a BA from Brown University and lives in Dover with his wife and three children.
---
Jacki Hart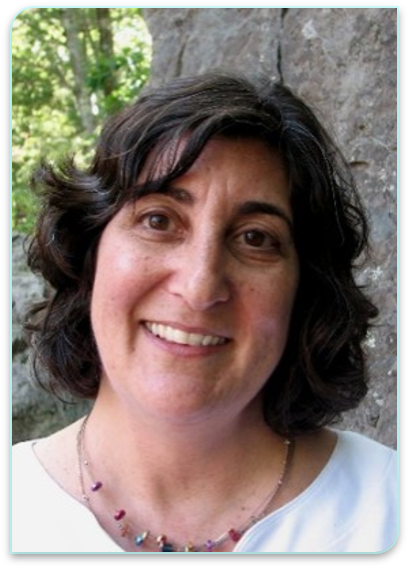 Jacki Hart, a medical doctor, is Director of the Bassuk Center, a nonprofit collaboration of service providers, clinicians, program developers, researchers, policymakers, and field professionals who share the common goal of breaking the intergenerational cycle of family housing instability.
Jacki specializes in addressing medical and behavioral health issues to reduce disparities for vulnerable populations, including women and children experiencing homelessness. With over 30 years of experience in lifestyle, behavioral, and integrative medicine, she has designed and implemented multidisciplinary programs for hospitals, health care systems, and clinics. Jacki completed her residency in Internal Medicine at Brown University, received an M.D. from George Washington School of Medicine, and an A.B. from Harvard University. She teaches about social and behavioral determinants of health at a variety of academic institutions and organizations and has hundreds of publications for both lay and professional audiences.
Jacki's other community involvements include: serving as a co-director of the Heal UkraineGroup (HUG), a consortium of Boston-based physicians, scientists, and healthcare professionals who have come together to provide lifesaving interventions, education, and medical supplies to clinicians, citizens, and military personnel in Ukraine. Jacki returned recently from a medical mission to Ukraine in April 2023. She also serves as a community representative of the Jewish Community Relations Council (JCRC) and recently completed a 2-year commitment as co-chair of Hands-On Women's Philanthropy for Combined Jewish Philanthropies (CJP).
---
Antonio Massa Viana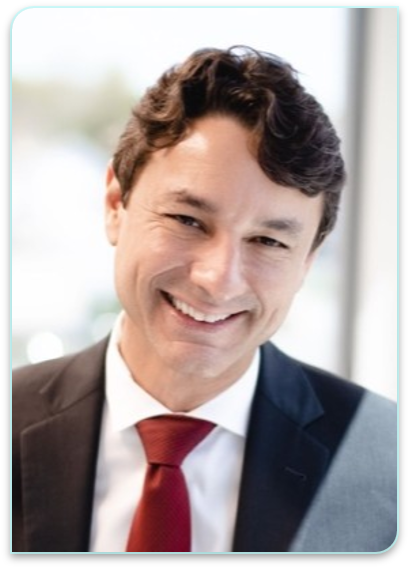 Antonio is passionate about immigration law, civil rights, and constitutional issues. He founded Massa Viana Law with the goal of creating a firm guided by the principles of excellency in advocacy, mutual respect, and most importantly, of service.
An immigrant himself who moved to the United States when he was 12 years old, Antonio became the first known undocumented immigrant attorney in Massachusetts. He attended Roger Williams University School of Law, where he was the first Latino Editor-in-Chief of the RWU Law Review, as well as winner of the Esther Clark and National Religious Freedom moot court competitions. He sat for the bar exam in both Rhode Island and Massachusetts.
Antonio currently serves in the Board of Directors of the Brazilian American Center (BRACE) and of the Massachusetts Alliance of Portuguese Speakers (MAPS), and he is a member of the American Immigration Lawyers Association. He is also a former Board member of the Massachusetts American Civil Liberties Union and former member of the American Bar Association.
---
Shirley Nigri Farber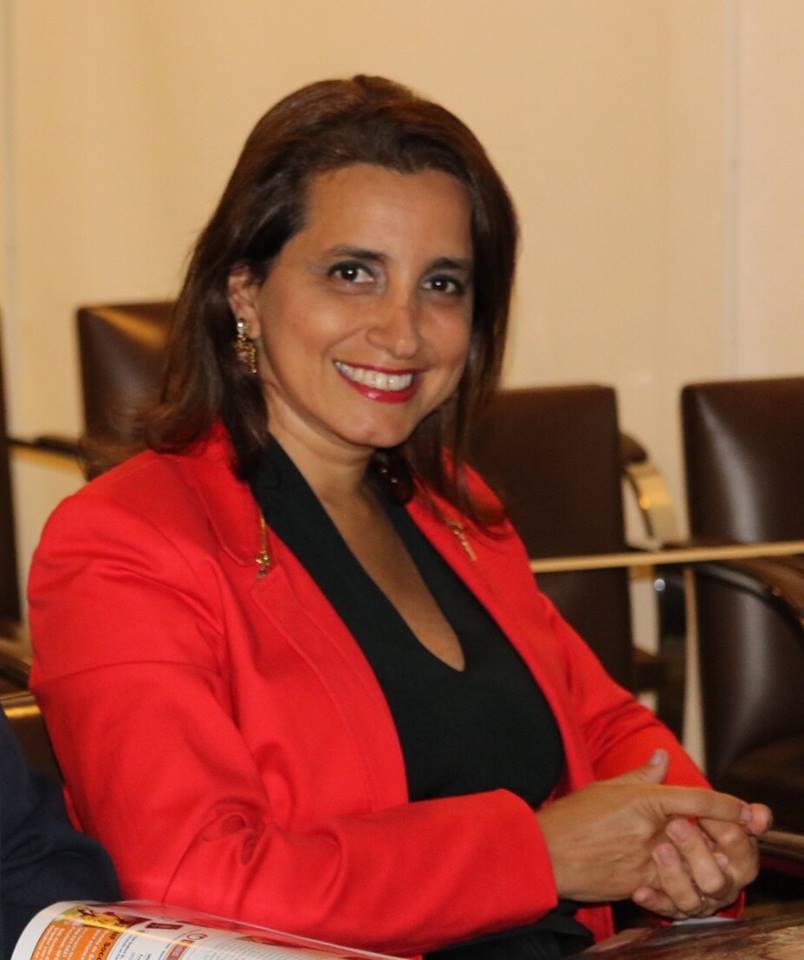 Shirley Nigri Farber is a media professional, teacher, community leader and activist. She is a marketing consultant and owner of Farber Marketing in Stoughton, MA. Born in Brazil, Shirley has significant knowledge of the Massachusetts Brazilian community. Fluent in Portuguese, French, English, Hebrew and Spanish, she frequently lectures on Brazil, Judaism, immigration, and women's issues.
While producing and hosting Shalom Israel radio program in Rio she was the most voted female member of the Jewish Federation. She moved to Boston in 2001 where she created "Bate Papo Com Shirley" TV show, currently broadcast in 5 states in New England on Comcast on Demand and the Bate Papo Magazine to help bring information to Brazilian immigrants and other Portuguese speakers. In 2009 she founded Shalom Magazine, a print publication in English distributed at temples and supermarkets. She has a B. A in Communication and a postgraduate degree in Print journalism. She has been active with the Anti-Defamation League's No Place For Hate diversity group, chairing the Stoughton program for five years and their Latino Jewish roundtable as well as AJC New England.
She lives in Stoughton with husband Scott and son David.
---
JFS was also proud to induct for the first time two Youth Board Members who will serve terms of 1-year each:
Ben Gelber- Youth Board Member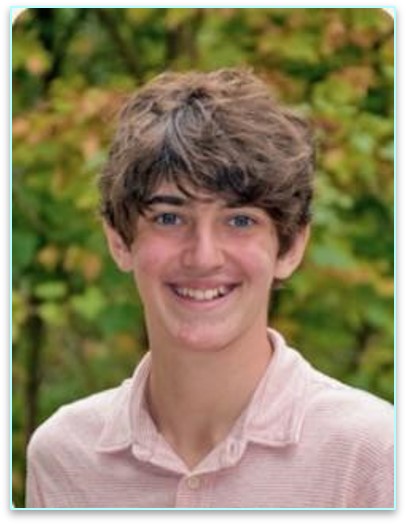 Ben Gelber attended The Rashi School from grades K-8 and is currently a freshman at Noble and Greenough in Dedham. He competes on the track and field team, the debate team, Model UN, and is a member of the Kehillah club.
Outside of school, Ben enjoys volunteering with several organizations including Hebrew Senior Life, JF&CS Family Table, and Temple Beth Elohim.
Ben's introduction to JFS of Metrowest took place three years ago when he was Vice President of Student Government at Rashi and served as a student leader for the Annual Backpack Event. Over the past 3 years, he has helped to distribute over 100 backpacks to families in need in the Metrowest area. Ben has also volunteered with his family to help distribute Thanksgiving and Passover meals. Ben was incredibly honored to receive the JFS Youth Leadership Award at last year's annual meeting.
---
Ben Myers- Youth Board Member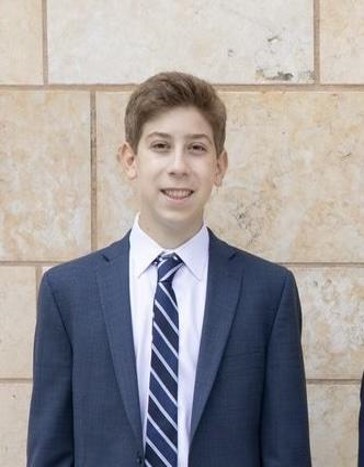 Ben Myers is a Sophomore at the Noble and Greenough School. At school, he is a member of the soccer, wrestling and tennis teams. He is also involved in a variety of clubs, like the Biotech club, the Environmental Action Committee, and Kehillah, the Jewish Student Affinity Group.
Outside of school, Ben is a JTI (Jewish Teen Initiative) Peer Leadership Fellow, where he serves as a peer leader to Jewish peers and is a member of the Rashi School Alumni Leadership Council. He also enjoys spending time with my family, and spending time outside biking and playing sports.
Ben has had great experiences working with JFS. In 8th grade, he co-led the annual JFS Build and Backpack drive at The Rashi School, where he was a student. It was a great opportunity to bring the community together for community service, and they assembled over 50 backpacks. It was also a great leadership opportunity, and he gained valuable experience from organizing and leading the event.
Ben has been looking for a way to do more in the community and is excited for the opportunity to serve on the JFS board.
---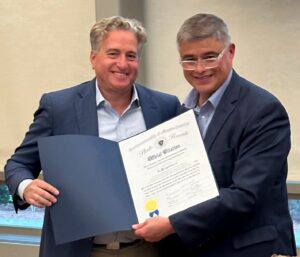 Closing remarks were provided by Mr. Covarrubias and Board President Allison Kates.
During Mr. Covarrubia's comments, he invited Mr. Volman to the podium, thanked him for his service as Board President and presented him with an Official Citation from the office of Senate President Karen Spilka for his unwavering dedication to and leadership of JFS during his tenure.
The meeting adjourned at 7:43pm.
To learn more about JFS and to see the full list of Board of Directors, visit JFSMW.org
About JFS of Metrowest:
JFS is a community-based 501(c)(3) nonprofit organization that works with over 7,500 people within the Metrowest and Greater Boston regions each year, targeting at-risk families, individuals, immigrants, and elders aging in place. Dedicated to accelerating social, academic and health equity, JFS is:
Increasing the ability of frail elders to maximize independence and quality of life as they navigate the challenges that come with aging
Accelerating academic achievement and pathways to college for low-income and first-generation students
Providing safety, hope and opportunity for refugees victimized by world conflict
Advancing equity with comprehensive assistance that empowers immigrant families to succeed
Reducing poverty in our community with case management, basic needs assistance and employment readiness support
JFS provides the tools to meet life's obstacles to stabilize during a crisis and optimally achieve self-sufficiency, strengthen lives, improve wellbeing, and build a stronger community. JFS' sound fiscal management practices have earned it a 4-star rating (score=100!) from Charity Navigator, America's largest independent charity evaluator.
To learn more about JFS or to view the 2022 Report to the Community, visit https://jfsmw.org/.