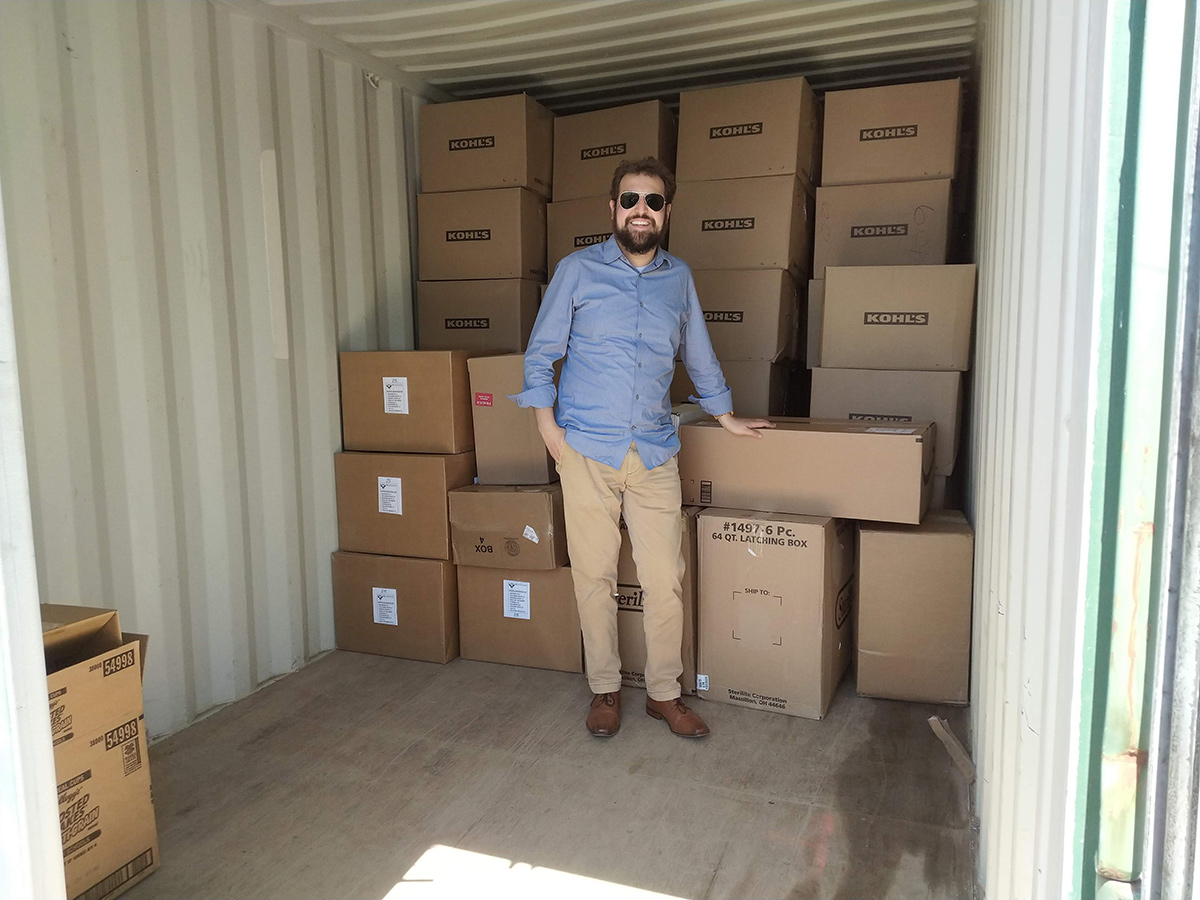 We are excited to share that the JFS/MFA Mobilize Boston project is wrapping up next month, meaning we will soon be sending our shipping container of supplies to refugee camps across Syria!
Just last week, Gabe Miner of Jewish Teen Initiative (JTI) brought another delivery of backpacks to our storage container! He says, "The most recent backpacks were one of 18 projects on JTI & CJP Community Action Day, which saw more than 200 volunteers of all ages come to Plummer Youth Promise in Salem for an amazing day of service that included building, cooking, painting, and making backpacks."
Thanks to the teens' hard work and generosity, dozens of children in Syria's refugee camps will be able to attend school with proper educational materials!
LEARN MORE: