This month, Rashi School teens collected over 250 pairs of new socks and underwear for the JFS Children's Clothing Closet, under the guidance of Dean of Students Joni Fishman, Director of Social Justice Stephanie Rotsky, and Social Justice Assistant Sherman Goldblum.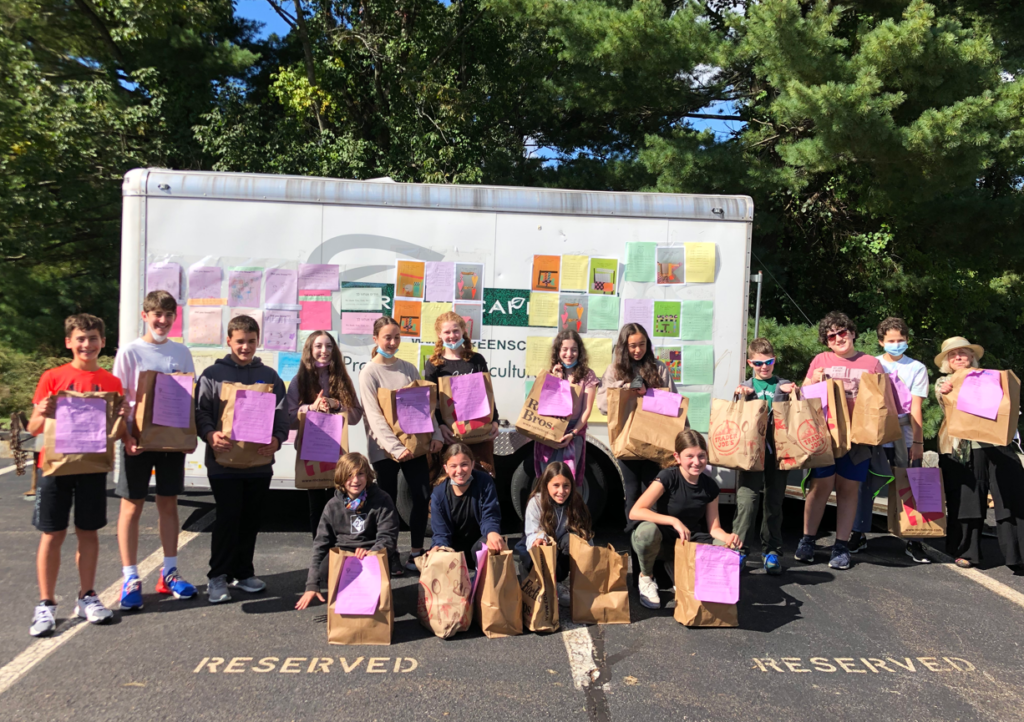 Hear what members of the Rashi community had to say about the drive:
Stephanie Rotsky, Director of Social Justice:  "In Pirke Avot – The Sayings of our Ancestors – we are given the charge: Do not separate yourself from your community. From the moment the Rashi School was introduced to the powerful work of JFS Metrowest and their incredible staff via their annual Tamchui Project, the Rashi community has partnered and supported several important efforts of JFS Metrowest from participating in their Back to School Backpack Project over the past two years with MS students taking the leadership, to directing their efforts to JFS at Sukkot over the past four or five years and collecting donations of children's books, clothing, socks and underwear, and school supplies to benefit children in the Metrowest area, to being a lead school and inviting JFS staff to spend a day at Rashi and educate students and faculty about the Syrian Refugee crisis and spearheading a huge school supply collection for families in Syria.
This year – our partnership with JFS Metrowest – has been further enhanced and inspired by working alongside JFS staff member and Rashi alum, Zach Blankstein, to identify how and where our Tikkun Olam efforts would be best served."
Ben G., 8th Grade Student: "As an 8th grade student at the Rashi school, I've had a lot of opportunities to do community service and volunteer work, yet the JFS build a backpack program was the most meaningful and engaging for me.
Last year, I worked with other Rashi students as well as Rashi alumni to learn and understand how important the issue of a lack of school supplies really is, and together we planned these events. We involved the community by receiving donations which were then put together in backpacks by Rashi families, and I never really understood how crucial this was, and the change that we, as a community, could make together. Not only did I feel incredible after this was achieved, I knew I was not done.
This year, I again helped to bring together volunteers, and we built more backpacks, as I knew the need was not gone. However, I didn't stop there. This fall, I, along with other Rashi middle schoolers, gathered donations of socks and underwear to ensure that others had these clothes to wear. Just like the backpacks, the socks and underwear project have opened my eyes to a new opportunity to help those in need, and thanks to JFS, I have been given that opportunity to provide assistance in my community.
Jacob D., 8th Grade Student: "Socks and underwear is such an important basic necessity. As soon as I found out people don't have those necessities I wanted to help."
We value our ongoing partnership with the Rashi School.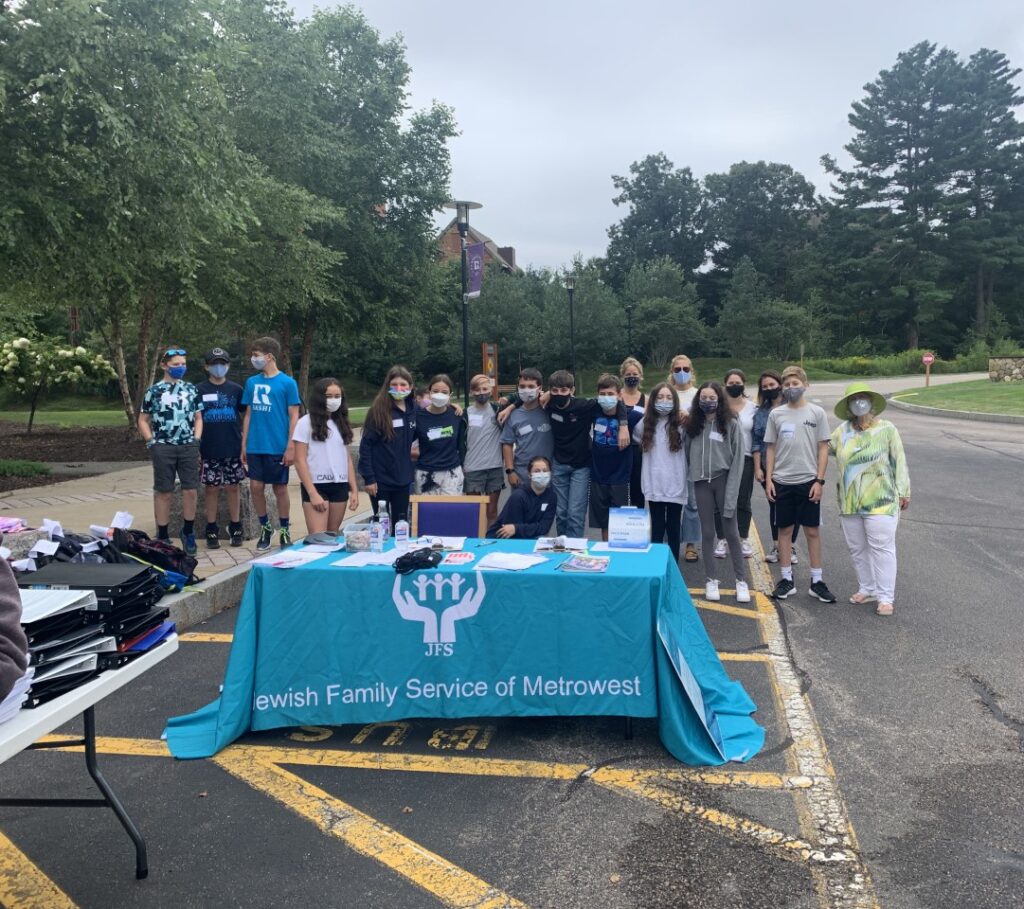 _____________
About the JFS Children's Clothing Closet: Launched in 2016, the JFS Children's Clothing Closet provides a seasonal response to the clothing needs of the elementary school-age children in the Metrowest community, with a specific focus on the most economically challenged schools in Framingham. The three-pronged operational model includes seasonal Ready to Wear packages, pop-up shopping events, and individual/family emergency distributions. Current partners include the Harmony Grove and Brophy Elementary Schools and Framingham Adult ESL Plus.
Volunteers are needed to sort and organize clothing and pack clothing orders to distribute to families. We're also looking for volunteers to join us at events in various community locations for our pop-up children's clothing store, where members of the community are able to shop for free. Volunteers unload clothes from the van, set up the racks of clothing, assist shoppers, and clean up.
________________
Make an online donation to the JFS Children's Clothing Closet today! OR please consider contributing to our Amazon Wishlist.
For more information, please Contact Gail Gregory, Manager of Volunteer Services and Community Engagement at ggregory@jfsmw.org