Recently Massachusetts committed to welcoming 2,400 Afghan Evacuees to the Commonwealth. Supported by JFS Senior Director of Programs and Partnerships Lucia Panichella and case managers Nermin Helaly, Fahim Amin, Susan Delahunt, and Maggie Kenney, as well as dozens of faith organizations, volunteers and specialists, these families are building a new life of hope and safety in the United States.
We are grateful for all the ways our local community is supporting this work. Community sponsors include Temple Beth Elohim of Wellesley, Temple Beth Shalom of Needham, Congregation Beth Elohim of Acton, UCC Boxborough, Temple Beth David of Westwood, and Temple Shir Tikva of Wayland.
In addition to the community sponsorships, there have also been many groups contributing in other ways. Most recently, Viola Morse from CBT Sudbury and former JFS staff Lesley Orlinsky helped organize a gift card drive for their congregants to support the Afghan Resettlement work. Yesterday, Viola delivered over 20 gift cards and will be coming back with more.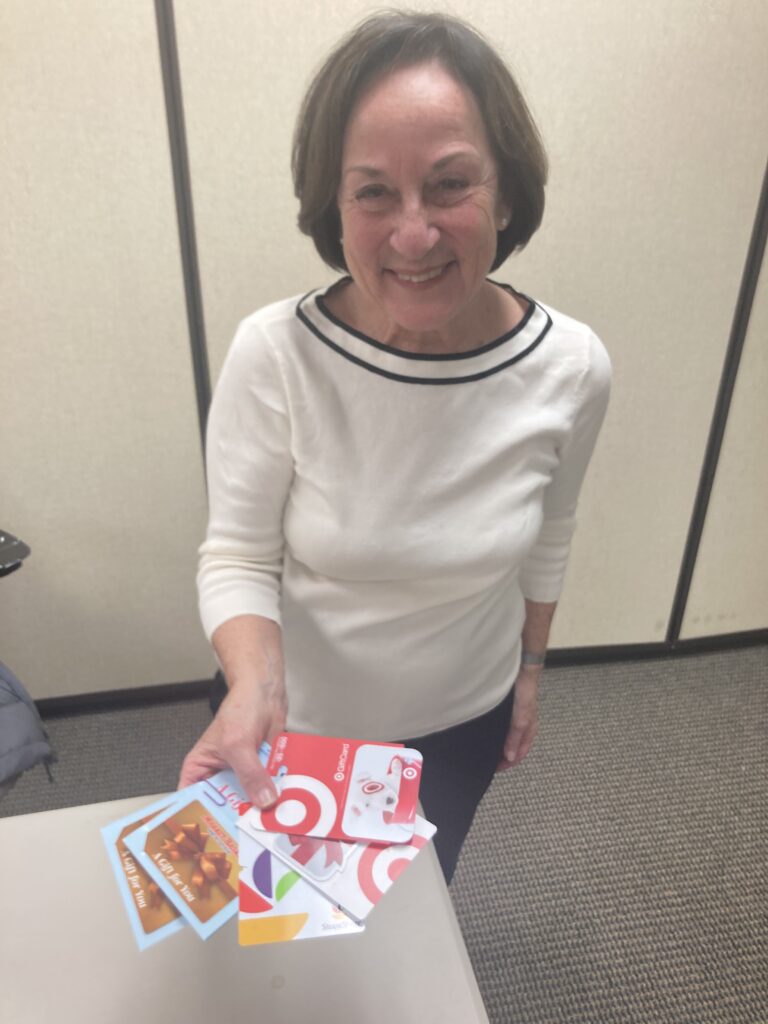 Thank you to our many partners for your assistance and support!
---
Ways you can help:
Donations:

If you are able to provide financial assistance to support the housing and other needs of these arriving families, please click here to make a contribution. Please note that we have a match up to $15,000.00 so make your donation today and have twice the impact!
For furniture and other donations, please fill out this form! To best match need and supply, the information generated in the form will help Team Leads, working with the JFS/JCRC/CCAB partnership, quickly identify and mobilize to get families what they need.

Gift Cards: An easy way to immediately start helping is by starting a drive for gift cards to donate to the effort: Stop and Shop, Market Basket, Target, Walmart, and CVS are all greatly appreciated. Donations of gift cards can be delivered to JFS of Metrowest, 475 Franklin Street, Suite 101, Framingham, MA 01702, Attention: Amanda Coughlin
Housing: Housing continues to be the most urgent need. If you have a separate space with a private bathroom – such as a rental property, in-law apartment, vacation home, etc. – in the greater Boston/Metrowest area that can be made available for an incoming family, please click here and complete the form.