Join JFS in celebrating AmeriCorps Week!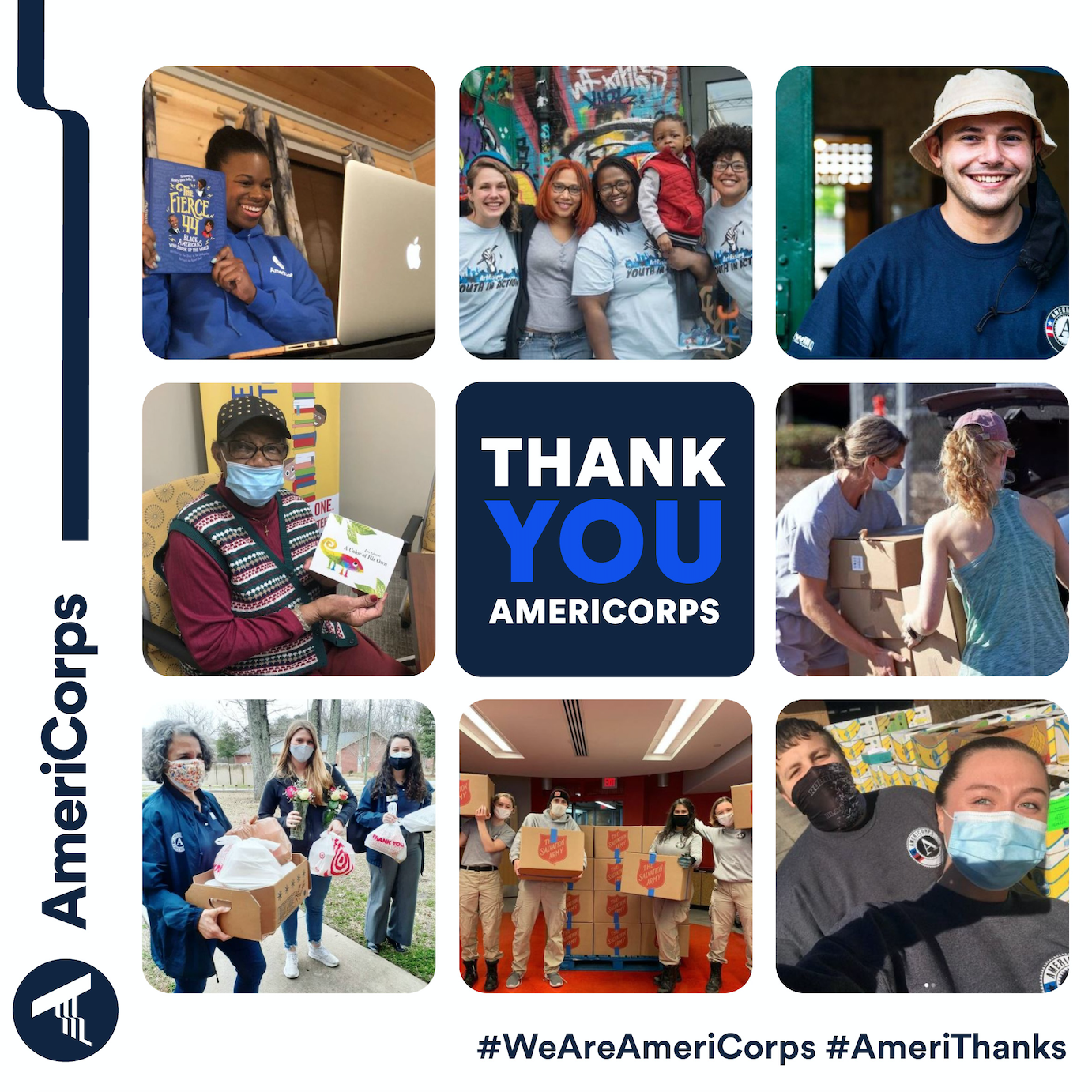 Across the country AmeriCorps engages 270,000 Americans each year in sustained, results-driven service through AmeriCorps service programs! This year we are celebrating our current AmeriCorps service member, Evan Driscoll!
Evan serves in The New American Integration Program (NAIP). NAIP is an AmeriCorps program based in Massachusetts that assists refugee and immigrant communities in obtaining essential services and educational opportunities that enable them to improve their quality of life. NAIP members receive intensive training to teach English for Speakers of Other Languages (ESOL), serve as medical interpreters, and assist eligible Legal Permanent Residents in their applications for citizenship.
Since 2011, the New Americans Integration Institute has served as a hub for this work, providing policy research, program engagement, and administrative advocacy. Launched with a grant from The Boston Foundation, the Institute operates at the center of a diverse network of state, local and national organizations seeking to expand integration opportunities for immigrants and refugees in Massachusetts. Its Advisory Board includes representatives of state and local government, nonprofits, academia and philanthropy.
"I am a firm believer in global citizenship and want to support new members of my community… I've greatly enjoyed working with the Immigrant Services Team. Helping clients navigate the complex process of applying for citizenship is very rewarding and being able to work for a nonprofit organization that assists vulnerable people has been a privilege."

Thank you, Evan, for your commitment to JFS and for your service in AmeriCorps!