JFS Proudly Celebrates National Hispanic Heritage Month! September 15th to October 15th
Each year, Americans observe National Hispanic Heritage Month from September 15 to October 15, by celebrating the histories, cultures and contributions of American citizens whose ancestors came from Spain, Mexico, the Caribbean and Central and South America. These cultural celebrations provide the opportunity to recognize the complexities and richness of each cultural identity. It is important to understand and appreciate these stories within the greater American narrative (lclark.edu). 
Our growing staff includes over 28 employees whose native language is either Spanish or Portuguese – dedicated and caring, these team members work hard every day to ensure our neighbors receive the services they need, in the languages they speak.
Among these staff members is Ana Lisa Rodriguez, Homecare Coordinator. A key member of this direct service team, Ana Lisa works in the office ensuring compliance and quality control, managing systems and juggling ever-changing service schedules. Ana Lisa is currently attending WGU online to finish her BS in health care coordination. As a native New Yorker, Ana Lisa holds dear her rich cultural heritage, noting: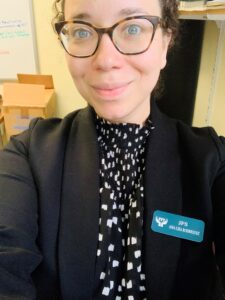 "This month we honor and celebrate the contributions of Hispanics in our nation and I am so proud to be a part of it. I grew up in Washington Heights in New York City which many refer to as little Dominican Republic and though my roots are Dominican I am proud to have friends and work with people from all over the Spanish Caribbean as well as South and Central America. While we may have different histories, cultures and contributions we are united under our strong values of community, family and hope!"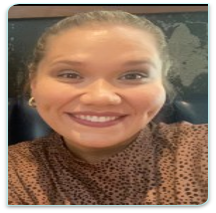 We are also proud to celebrate our first Latina Board member, Tiffany Lillie who is the Assistant Superintendent for Equity, Diversity, and Community Engagement with the Framingham Public Schools.Tiffany holds a bachelor's degree in Psychology from the University of Massachusetts Boston and a Master's Degree in Urban Affairs from Boston University. She also serves on the board of RIA Inc., Leadership Metrowest, and serves as a Pelham Lifelong Learning Center Advisory Board member. When asked about her heritage as it relates to her work and involvement in the community, Tiffany responded:
"As a Puerto Rican American, I am proud of my heritage and culture. Both of my parents have roots from Puerto Rico and their experiences impacted my life story. The lens by which I approach the work of equity and justice is with an understanding that we haven't all been created equally or with the same opportunities. However, if we can try to understand the differences (systemically and interpersonally) along with the power we all bring, true systemic change can happen. I am proud to be bilingual and bicultural, my own identity development has been a journey, it hasn't always been easy and in fact, oftentimes, it was difficult to navigate the cultural differences between my home life and my school or work life. I continue to share my story, my power, and my struggles in hopes that our community can grow through dialogue and storytelling."
We recognize and celebrate Ana Lisa, Tiffany and all with Hispanic heritage for who are working to accelerate social, academic and health equity in our community.