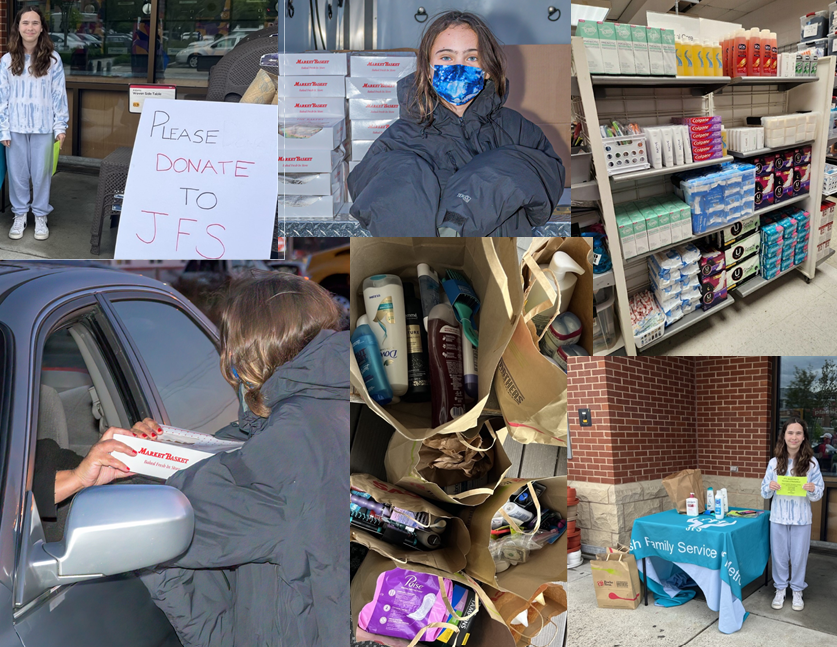 13-year-old Ruby is no stranger to JFS of Metrowest. Throughout the years, she and her family have volunteered at the JFS Thanksgiving Food Distribution and Annual Build-A-Backpack events. This spring, after visiting the JFS of Metrowest Resource Room at Framingham Public Schools, Ruby decided to fill a need of personal care items. Personal care items are often forgotten but are essential. Ruby set up a donation table in a busy shopping plaza to request donations for the JFS of Metrowest Resource Room. She received an incredible outpouring of donations!
A big thank you to Ruby for gathering personal care items for the Resource Room! 
Contact us today to learn how you can volunteer or donate to JFS!