Dear JFS Friends, Supporters, and Collaborative Partners,
Thank you to all who so quickly and generously responded to the requests for donations to support JFS' work with the newly arrived families from Haiti who were recently relocated to Framingham.
Over the last several days, the number of newly arrived Haitian families in our area has increased from 12 families to more than 52 families who are currently being housed in three hotels until long term shelter can be arranged. When the first wave of families arrived in Framingham, city officials, legislators, JFS of Metrowest and a wide variety of organizations and community partners came together to address this humanitarian crisis. JFS took the lead in coordinating services for the first 12 families (please read the August Report to the Community to learn more) and has provided guidance and leadership as services are being coordinated for the more recent arrivals.
We want to thank all our partners in this emergency response including the City of Framingham – Mayor Charlie Sisitsky's office and the Council that went into action, City Council President Philip Ottaviani and City Councilor Leora Mallach; our local legislature including Senate President Karen Spilka's office and State Representatives Jack Lewis, Priscila Sousa, and Kate Donaghue; Diego Low and Metrowest Workers (CASA); Metrowest Legal Services; Advocates; Aashka Dance Company; Daniels Table; Department of Public Health (DPH); Department of Transitional Assistance  (DTA); Discovering Hidden Gems; Executive Office of Health and Human Services (EOHHS), including Housing and Community Living (HLC) and Massachusetts Office of Refugees and Immigrants (MORI); Framingham Access; Framingham Board of Health; Framingham Fire Department; Framingham Police Department; Framingham Public Schools; Metrowest Behavioral Health Partners; Open Spirit;  and Edwards Church, Rev. Debbie Clark; SMOC; MWRTA; Temple Beth AM; and all the volunteers that showed up to help. Thank You!!
We also want to thank CJP for a very generous donation to this work that will help with many of the gaps the Commonwealth is not yet covering because the system is overwhelmed with arrivals, including urgent care as many arrive needing medical attention but are not yet enrolled in MassHealth.  Thank You!!
The City of Framingham recently posted a status update message on Facebook which outlines the short term plan for the families and locations where donations of non-perishable items can be dropped off. JFS will continue to support our partners and these families to ensure they are cared for during this stressful and uncertain time, and invite you to learn about other ways you can help.
On a happier note, the journey we are taking with these families has brought into our lives vibrant, vulnerable young children who need and deserve to play and laugh. See the pictures above of an event held over the weekend, hosted by the Open Spirit Center and led by the Aashka Dance Company, during which both young and old gathered to share some music and fun.
It is only through the combined contributions of staff, volunteers, collaborative partners, donors, and the entire community that JFS is able to support the safety and well-being of these new community members.
Your help is needed – please click to learn how you can get involved.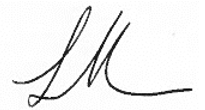 Lino Covarrubias, CEO