Sunday, April 7 2019, 1:30pm
JFS of Metrowest
475 Franklin Street, Suite 101, Framingham, MA 01702
SPACE IS LIMITED – REGISTER TODAY!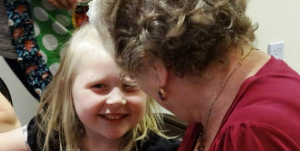 JFS of Metrowest invites you and your family to visit an isolated elder this Passover and share the joy of the holiday through the Kesher-Y.O.U. (Connecting Young and Old United) program, funded by CJP's Metrowest Jewish Community Fund.
ACTS OF KINDNESS:
The Kesher-Y.O.U. program helps young children learn the importance. It promotes the importance of tzedakah the act of charitable giving, gemilut hasadim acts of kindness, tikkun olam (the imperative to make the world a better place), and mitzvah the Jewish commandment to do good.
MAKING CONNECTIONS
JFS works with many Jewish seniors in our community. Some of these seniors are alone. Their families may live far away. They welcome the opportunity to connect with you and your family when visit them to share Passover and bring a special gift to them.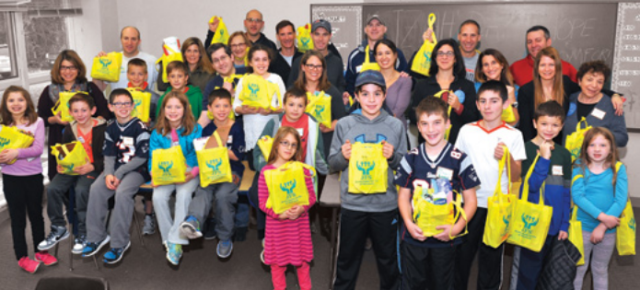 Last month during the third session, families celebrated Purim with elders throughout Metrowest. The families raved about the program, and everyone was excited for the next session. Kesher-Y.O.U. makes it possible for you and your family to do meaningful community service together as a family.
HOW IT WORKS:
Each session will consist of:
A 45-minute holiday–themed orientation that includes a child friendly activity while parents will be given information about the elder, structuring the visit, and will receive a special book to share with your child, "My First Friendly Visiting Book". Families will also prepare a gift bag for the elder.
A transition time while you drive to your assigned elder's home to talk about the visit with your child, and share with them the importance of gemilut hasadim (special acts of kindness).
Families will give the gift bag you prepared and share the traditions of the holiday. Visits are expected to last about 1/2 an hour.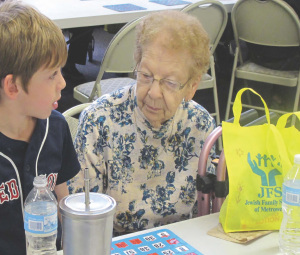 This program incorporates Jewish values, spending quality time together as a family and making a difference in a lonely elder's life.
WHEN & WHERE:
Sign up by Monday April 1st to participate in session #4 – visit a Jewish elder and celebrate Passover on Sunday April 7!
This program will begin at 1:30pm at JFS of Metrowest, 475 Franklin Street, Suite 101, Framingham, MA 01760.
Questions?
Contact Abrielle Salloway, LCSW,
Friendly Visitor Program Coordinator 508 875-3100 x360
or Patricia Murphy 508 875-3100 x350

Interested? Register online at:

https://jfsofmetrowest.wufoo.com/forms/kesher-you-20182019/
SPACE IS LIMITED – REGISTER TODAY!
475 Franklin St STE 101, Framingham, MA 01702, USA