Earlier this week, we held our seventh pop-up clothing distribution at the Woodrow Wilson Elementary School in Framingham! The JFS Children's Clothing Closet hosts these pop-up events to provide a store-like shopping experience at a variety of locations across the city of Framingham, including Woodrow Wilson and Fuller Middle School. All members of the community are welcome.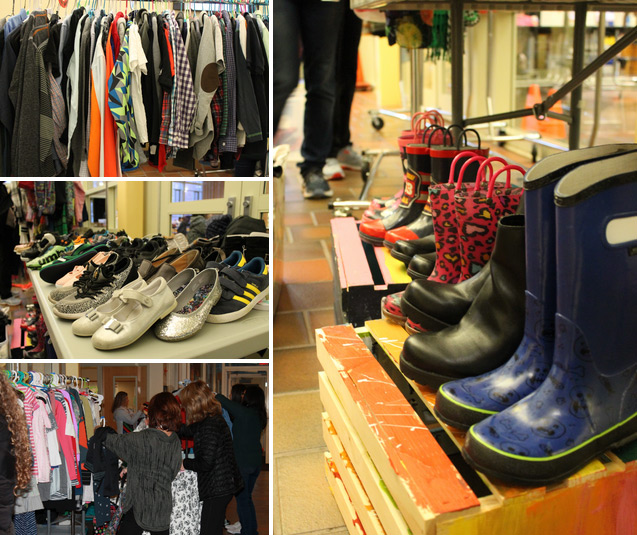 This pop-up event was made possible by the volunteers who contributed their time to help with sorting, transportation, organization, set up and take down of the over 200 items that were donated from the community and JFS partner Delivering Good. Lending a helping hand were Lorraine Mills-Curran and Raquel Riberti-Bill of ProGente Connections, JFS volunteers Deb and Noa Weinhaus, Andrea Sussman, and Julia Hamilton as well as JFS board members Jodi Bring and Peggy Barry.
We are incredibly grateful to have such dedicated and active volunteers who took the time out of their day to support a great cause! We would also like to thank the Woodrow Wilson Elementary School and staff for hosting and helping make these events possible!
We are always in need of donations of kids' (K-5) clothing (gently-used and/or new) and volunteers, if you are interested in donating or volunteering, please contact either:
Anniey Michelson: JFS Program Specialist (508) 875-3100 x 440, amichelson@jfsmw.org
Danny Woodward: JFS Program Manager (508) 875-3100 x 450, dwoodward@jfsmw.org
To learn more, click the following links: