Yesterday, JFS of Metrowest held its 34th distribution of food and personal care items at Woodrow Wilson Elementary School! 129 bags of food and personal care items, 83 bags of children's books, and 6 shopping carts were handed out to families in Framingham.
JFS is grateful for its community partners that have been making these efforts possible since April. Partnerships continue with Framingham Public Schools, Daniel's Table in providing fresh produce, canned goods, and other groceries, Hope & Comfort for hygiene essentials, and Dignity Matters for menstrual care supplies.
Thanks to a generous donor, shopping carts were purchased and given out to individuals who typically walk to the weekly distributions. As a result, a few grateful individuals are now able to come back and forth to collect food and personal care items with ease.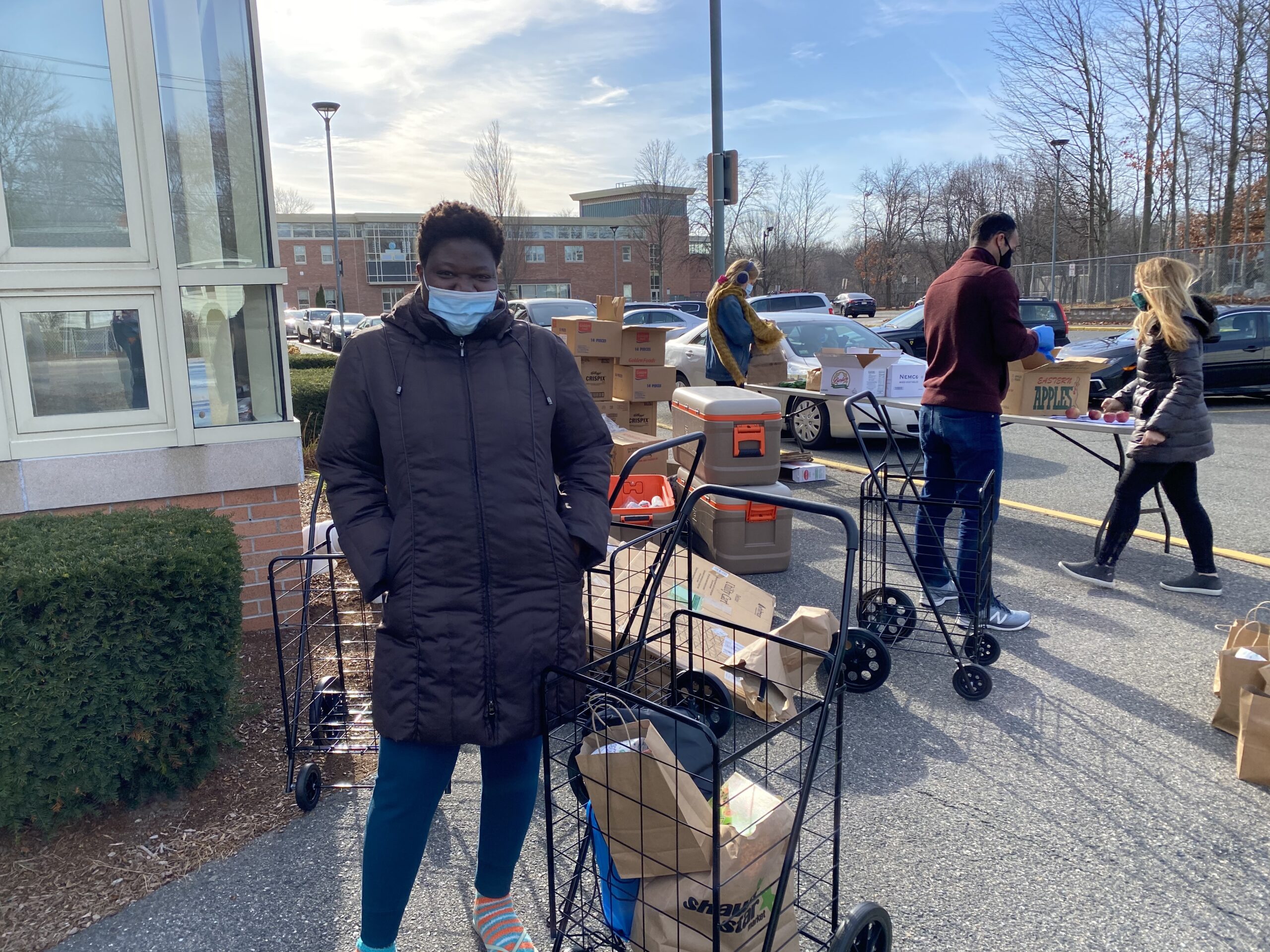 Also, a big thank you to the Rashi School for holding their recent book drive to collect over 1,500 books to distribute to K-5th graders. Thanks to their efforts, 84 bags (10 books in each bag) were handed out to families yesterday.
JFS is thankful for all of their community partners' continued collaboration, support, and commitment to the Framingham community!