Dear Friends and Supporters of JFS,
Yesterday, former Minneapolis police officer Derek Chauvin was found guilty of three criminal counts for the murder of George Floyd. The reaction to the verdict has been far and wide. Some have cheered that justice had been served. Others felt relief, tempered by sadness that George Floyd, beloved by his family, friends and the community, needlessly lost his life. What really resonated with me were the comments that justice was not served, but rather accountability was. For justice to be served, George Floyd would be living a full life. His life mattered.
What can we do moving forward to both honor the life of George Floyd and, more broadly, champion racial justice in our community?
At JFS, we are heartened and encouraged by the power of local community leadership and activism. Our friend and colleague Reverend J. Anthony Lloyd has organized a community stakeholders group to lead the fight for racial justice. Rev. Lloyd is always looking for committed volunteers and supporters to help the efforts of the Greater Framingham Community Church in the struggle. He can be reached at janthonylloyd@gmail.com.
Our friends at the Wayside Youth & Family Support Network have established the Wayside Equity Training Center, an effort to offer nonprofit and other organizational teams, boards, and employees customized training focused on Diversity, Equity and Inclusion. www.waysideequitycenter.org.
One of the most striking parts of the trial was the testimony of individuals who tried to intervene and help George Floyd. Darnella Frazier, a teenager, filmed the video on her cellphone. An off-duty firefighter, Genevieve Hansen, pleaded with the officers to check Mr. Floyd's pulse and begin CPR. Donald Williams called 911 to report the scene he was witnessing. All of these individuals stood up as the situation was unfolding. They were "Active Bystanders" and heroes with no regard to any repercussions to themselves.
JFS has established the Committee on Anti-Racism and Fighting Antisemitism to engage the community in racial justice. The first major project, in collaboration with Open Spirit, is Active Bystander Training – to teach our community how to address injustice when we encounter it.
Max Michelson (z"l), one of JFS' co-founders and a Holocaust survivor, would frequently advise us to "Act, be better, do better, never make excuses, always move forward." We ask the same. There is much work to be done before justice can be served. Reach out and ask how you can join this important movement and follow us for up to date information and events:
JFS of Metrowest social media:
Facebook, LinkedIn, Twitter, Instagram
Committee on Anti-Racism and Fighting Antisemitism social media:
Facebook, LinkedIn, Twitter
With great respect and hope for success in this essential and critical work,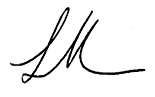 Lino Covarrubias, CEO