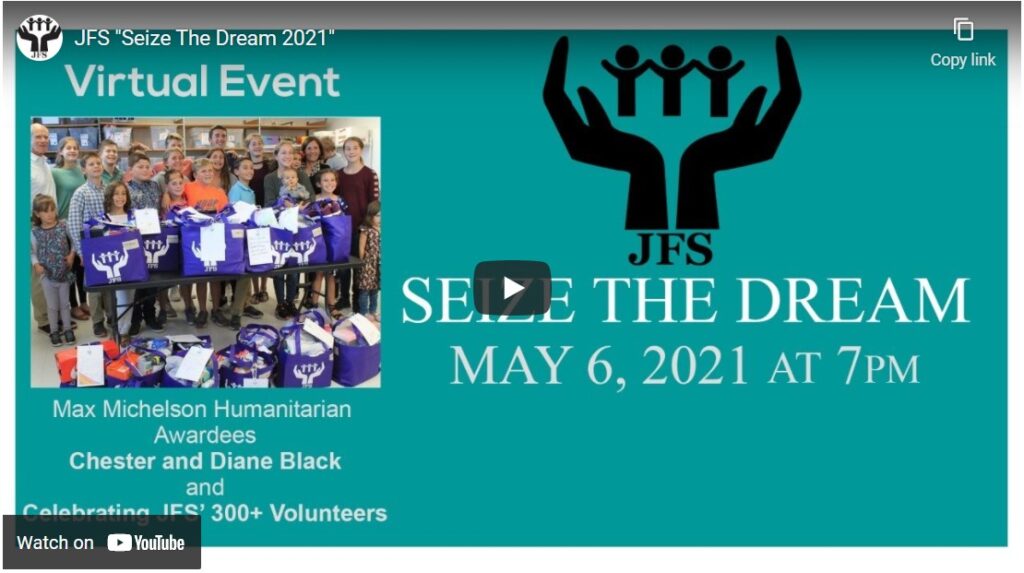 Watch the Recording of the Virtual Event
---
To our award recipients and volunteers,
to all those who attended the gala,
and to all who generously support
JFS of Metrowest's efforts to
Accelerate Social, Academic and Health Equity
in our community,
THANK YOU!!!
Over 7,000 people served each year –
lives changed, lives improved –
with your help.
167 Pages of heartfelt messages from friends and supporters.
Please patronize the food providers and business that so
generously supported this year's Seize the Dream gala!
Thank you to all who partner with JFS to
make meaningful and measurable impacts
in our community!