Last week, days before the official start of school, Framingham Public Schools hosted a renaming ceremony for the Harmony Grove Elementary School. The event marked the end of an initiative led by FPS students in collaboration with community partners, including the JFS Committee on Anti-Racism and Fighting Antisemitism, to rename Woodrow Wilson Elementary, following a well-received petition, which cited the racist policies of the 28th U.S. President.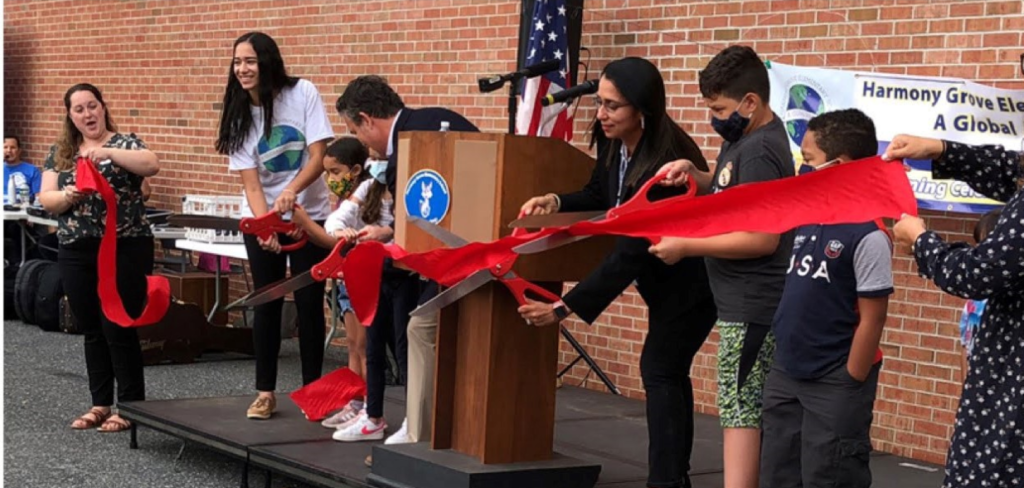 The outdoor celebration included food, music, and games. Further, in conjunction with JFS's recent Build-a-Backpack event, backpacks filled with school supplies were provided to all Harmony Grove students.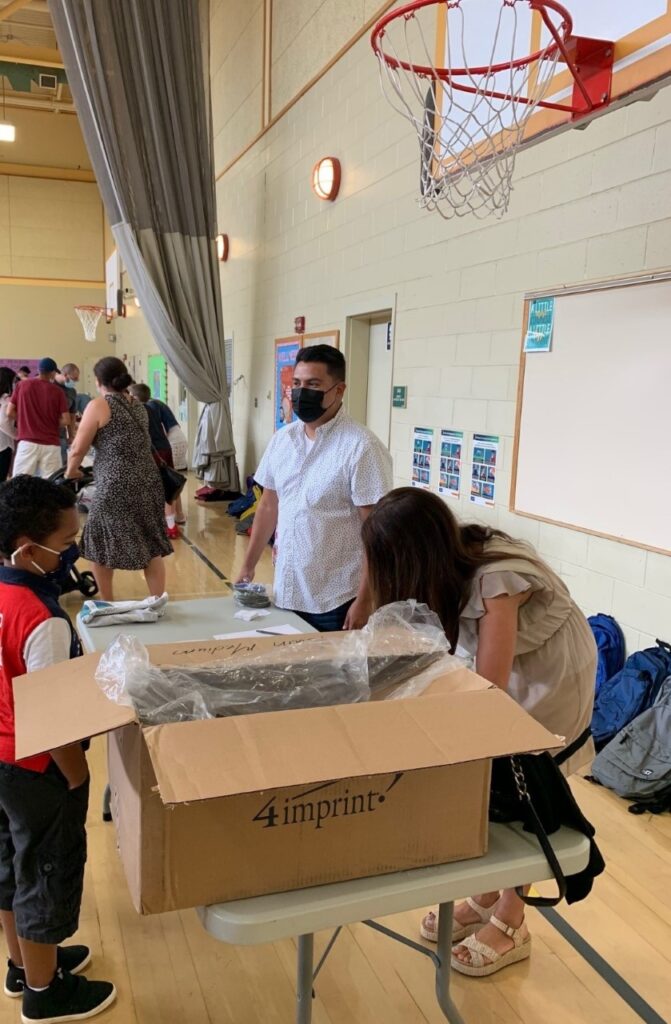 Pictured: JFS Immigrant Services Program Coordinator Malvina Drummond-Goldfarb distributing backpacks to Harmony Grove Elementary Students
We value our ongoing partnership with Framingham Public Schools!
_________________________________________
Follow/like/share the work of the Committee on Anti-Racism and Fighting Antisemitism on social media:
_______
Source: Metrowest Daily News