JFS is so excited to announce this year's honorees:
Allan and Rebecca Chasen & Jodi and Ken Bring
You are cordially invited to attend JFS's Annual Seize the Dream fundraising event on Thursday, May 5, 2022, at the Westin Waltham Hotel in Waltham.
You'll hear compelling stories that celebrate JFS's impact and relentless commitment to Accelerating Social, Academic and Health Equity by providing vital social, health and community services to alleviate suffering, enhance lives and support people in need.
Jodi and Ken Bring
Jodi and Ken Bring embody the value of helping others through their dedicated work in our community and beyond, and JFS is delighted to honor them at Seize the Dream 2022.
Jodi has served six years on the board of JFS, where she has taken an active role in developing the Children's Clothing Closet, volunteered in a variety of programs aimed at engaging families, and helped create a fund to give educational toys to the immigrant families JFS serves in our community.
Jodi also served on the K-7 education committee at Temple Beth Elohim as well as other committees centered on caring and connection. The desire to support vulnerable people in the community was instilled early on, beginning with Jodi's volunteering and working at Reed Academy, a residential school for special needs children in Framingham founded by her family.
Jodi went on to become a licensed mental health counselor and worked for Vinfen, where she directed a day rehabilitation program for adults with psychiatric disabilities. In her role, she promoted client empowerment and skill building while assisting in securing housing, financial aid, and clinical supports.
In addition to being a full-time mom, Jodi continues to work and volunteer for Vinfen, leading groups that promote stress management and mindfulness. During COVID, she shared virtually these skills with JFS staff.
Ken serves on the Board of Advisors of Big Brothers Big Sisters of Eastern Massachusetts after volunteering as a Big Brother for 6 years. He also served as Treasurer on the board of Tutoring Plus, a Cambridge-based program providing academic support for children. Ken has coached Natick soccer and basketball for 10 years. He works as Managing Director and CFO of Berkshire Partners, a Boston-based private equity firm.
Together, Ken and Jodi are committed to influencing the community by engaging in organizations such as JFS, CJP, Dana Farber, Temple Beth Elohim, Big Brothers Big Sisters, Natick Public Schools, Tutoring Plus of Cambridge, Rosie's place, and the Boston Food Bank.
The Brings live in Natick with their two children Matthew and Nicole, who they have encouraged to experience and embrace community service to support others. Through holiday meal delivery, the Children's Clothing Closet, and the annual Build-a-Backpack event, JFS makes it possible.
---
Allan and Rebecca Chasen
Allan and Rebecca Chasen believe in supporting the communities in which they live and work to improve the lives of those around them. They truly believe that everyone, regardless of their background or life circumstances, should be provided the opportunity to reach their true potential.
Allan is a graduate of Syracuse University and currently partners with his father in a third-generation family business, H.D. Chasen Company, INC. His passion for giving back began right after college when he and several of his friends decided to become involved in the Big Brother Association. The satisfaction of helping someone was the catalyst for Allan's commitment to service.
Since then, Allan has served on the Board of JFS for the past 9 years, where he has focused on a variety of initiatives, most recently spearheading the organization and construction of a permanent home for the Children's Clothing Closet. The Chasens have also hosted multiple events at their home to introduce JFS's work to their friends and family.
Rebecca is a graduate of Lehigh University and is currently a Partner at Deloitte, which has afforded her the opportunity to become involved in many charitable activities such as chairing the United Way's Women's Leadership Breakfast and being a member of the United Way's Women's Leadership Council. Rebecca is also the Co-Chair of the Victim Rights Law Center, which promotes a national movement committed to seeking justice for every rape and sexual assault survivor. Further, she serves on the Board of Temple Shir Tikva, where she holds the role of Assistant Treasurer.
Allan and Rebecca are active within organizations in their own Wayland community, including the Wayland Parent Children's Association, the Wayland Public Schools Foundation and Temple Shir Tikva. Allan has also taken an active role in coaching organized youth sports. Together with their sons Noah and Sam, the Chasens volunteer and champion JFS's Thanksgiving Project and annual Backpack event, as well as support the United Way's Thanksgiving project.
Following the example of their parents and grandparents, who prioritized philanthropy, the Chasens continue to give back personally and teach their children the importance and responsibility of supporting their community and those in need. JFS is delighted to honor them at Seize the Dream 2022.
We hope you will join JFS in honoring the Brings, Chasens, and volunteers of JFS!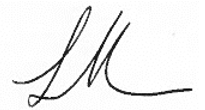 Lino Covarrubias, CEO