Thanksgiving is a time to stop, reflect, and be grateful for the many blessings in our lives. We pause to do this, even with the realization that life can be hard and challenging, especially as we mark our second Thanksgiving with the COVID-19 pandemic. The ways in which we gather with friends and family may continue to evolve, but it remains a time to express gratitude.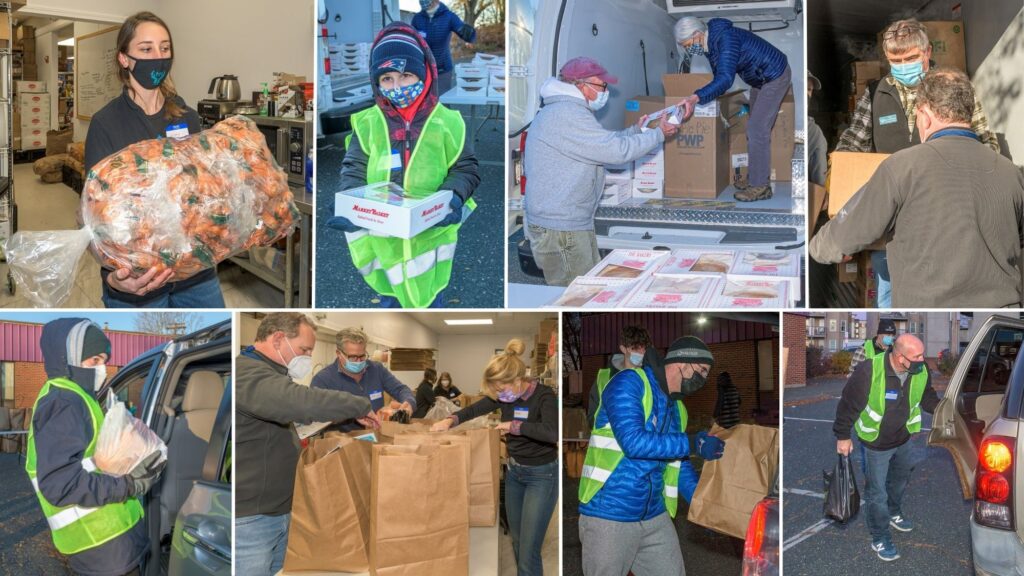 Here at JFS we continue to be so grateful for our staff, volunteers, board members, supporters, and collaborative partners. Without them our ability to respond to the many needs of the community would be impossible. So first and foremost, thank you to all of you for your support and hard work during these unprecedented times.
Part of saying thank you during this season is giving back. JFS is an incredibly important safety net to the community and has a myriad of ways to help those in need. As the pandemic has dragged on, it is only through innovation and collaborative partnerships that JFS has continued to respond quickly to provide desperately needed relief to our struggling neighbors, helping over 7,500 individuals and their families this year.
Last Tuesday, continuing our tradition of distributing Thanksgiving meals to families in need, JFS set up a drive-by safe pick up with our collaborative partner Daniel's Table. JFS has developed a close working relationship with Daniel's Table on many fronts and they are now JFS' go-to agency for assistance when our clients are struggling with food insecurity.
Thank you to Daniel's Table, as well as the over 50 participants, who worked tirelessly to prepare Thanksgiving meals for over 630 individuals and 150 families. A special thanks JFS Volunteer Manager of Volunteer Services and Community Engagement Gail Gregory for planning the event!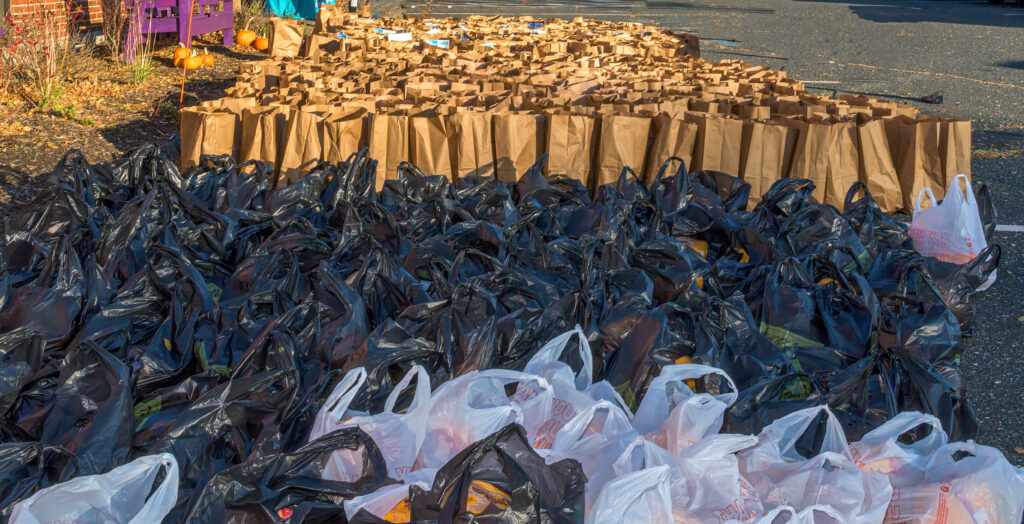 Among the board members, JFS staff, and community members participating were…
JFS Board

President

 Josef Volman and wife, Dana

Board member Jodi Bring and daughter, Nicole
Board member

Allan Chasen and family, Rebecca,

Noah, and Sam

Board member Debbie Gotbetter
Board member Allison Kates and son, Alex
Board member

Phil Strauss and family,

Rachel, Zach

Board member Andrew Troop and wife, Andrea Sussman
JFS staff: CEO Lino Covarrubias, Jayne Lampert, Lucia Panichella, Gail Gregory, Malvina Goldfarb, Charys Lopes, Zach Blankstein
JFS Interns: Maggie Kenney, Vanessa Verissimo, Mary Laprade,

Lindsey Peczka

 

Volunteer Photographer: Sheldon Golder

Steve and Ruby

Bearak

Helene and Ben 

Gelber

 

Taylor Hastings

 

Rick Levitt

 

Steve Shuman

 

Deb, Ethan, and Max Weinhaus

Mary and Brad Wilkerson  
---