View a recording of the 2022 JFS Annual Meeting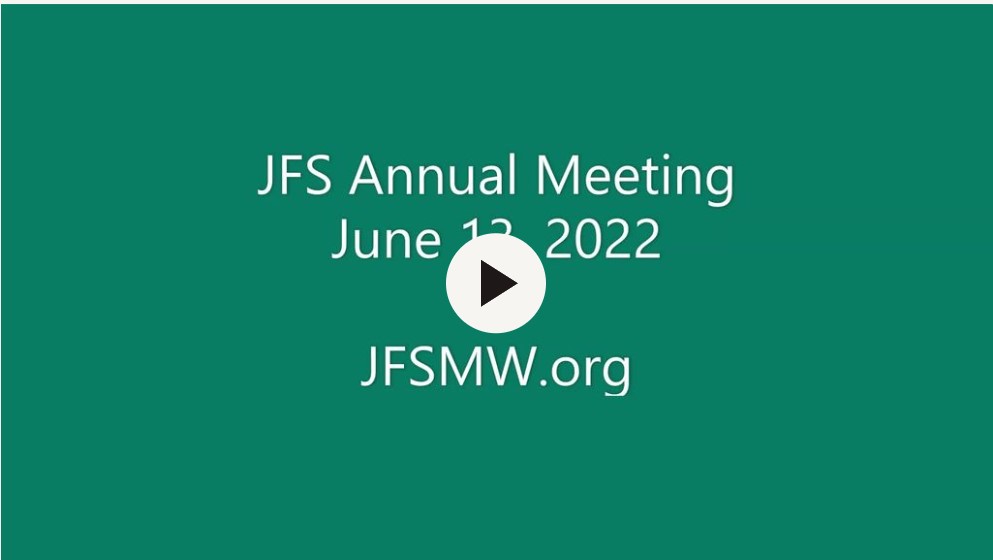 Framingham, MA – June 13, 2022 – Jewish Family Service (JFS) of Metrowest, a non-profit, community-based organization that provides vital social, health, and community services to alleviate suffering, enhance lives, and support people in need announced they have installed seven new board members at the 2022 JFS Annual Meeting.
Opening comments and introductions were made by Board President Josef Volman.
The meeting included the Chester and Diane Black Lecture Series on Volunteerism and Civic Engagement. Guest speaker, Rabbi Danny Burkeman, Senior Rabbi at Temple Shir Tikva, Wayland spoke on the topic of The Power of Volunteers in the work of Tikkun Olam.
A highlight of the evening, conducted by former Board Member Robert Fields of Buzzards Bay, was the installation of new board members and the re-installation of officers and board members with new terms.
Board President Josef Volman of Newton was reinstalled for a one-year term.
The following Officers were installed for two-year terms: Sari Anne Rapkin of Needham as Board Vice President; Ian Rubin of Wayland as Board Vice President; Jeffrey Swartz of Weston as Board Vice President; Meyer Levy of Framingham as Board Treasurer; and Ashley DePaolo of Ashland as Board Secretary.
New board members installed for 3 year terms were:
---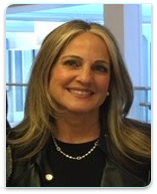 Michelle Bearak
Michelle was formerly a founder of Budding Bookworms, a creative enrichment program that brought books to life through hands-on activities centered around nature, art, science and cooking. Specifically designed for children ages 3-6, the classes focused on building confidence, inspiring creativity and enhancing social skills.
Michelle is a long-term friend and supporter of JFS. She has participated in Clothing Closet sorting events, and through CJP, has also volunteered for pop-up events. With her family, Michelle has distributed food at Thanksgiving, Passover, and Rosh Hashana. Michelle also has been a leader with CJP's Women's Philanthropy Team.
Michelle, her husband Steve, and daughter Ruby live in Wellesley, and they are also Rashi School parents.
---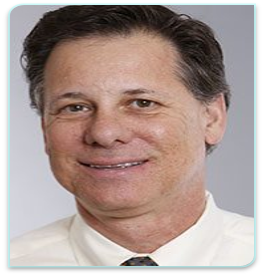 Douglas Dolgov
Doug Dolgov recently retired as a doctor in orthopedics and physiatrist from New England Baptist Hospital (NEBH).
In addition to his work at NEBH, Doug is a member of several professional organizations including the American Medical Association, the American Academy of Physical Medicine and Rehabilitation, and the American Congress of Physical Medicine and Rehabilitation.
Doug currently serves on the JFS Older Adults Health and Wellness workgroup and his expertise will be valuable as we pursue our strategic initiatives.
After earning his medical degree from University of Miami School of Medicine, Doug completed an internship at Beth Israel Medical Center in New York, followed by a residency at Mount Sinai Hospital in New York
Doug lives in Boston and is a member of Temple Shir Tikva in Wayland.
---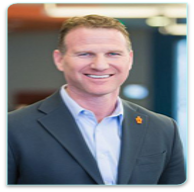 Tom Dretler
Tom is CEO and Co-founder of Shorelight Education. Founded in 2013, Shorelight connects students, universities, and counselors from around the world. Its analytics platform, digital services, collaborative approach, and global infrastructure result in outstanding student experiences and high-value partnerships.
Prior to co-founding Shorelight in 2013, Tom was the CEO of Eduventures, a best-practices and benchmarking organization that works with more than 500 top US universities, and served as an executive-in-residence at Sterling Partners, a private equity firm that invests in education, health care, and business services companies.
Tom is a graduate of Johns Hopkins University where he was a Rhodes Scholar candidate and Phi Beta Kappa member. He also holds an MBA from Harvard Business School, where he was awarded the Goldsmith Fellowship.
Tom grew up in Wayland, where he lives today with his wife Corrie and their three children. Tom is a member at Temple Israel in Boston.
---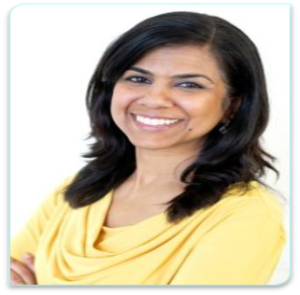 Anita Lavakumar
Anita is Program Director for Computer Science at Boston Public Schools. Anita is a passionate, committed and talented educator focused on educating children in need in the Boston school system with critical computer science skills. She is a director with the digital learning team, which offers online, blended, and face-to-face professional development and support for computer science courses and curriculum in elementary, middle and high schools.
She holds an Ed. D (Doctorate in Education) from Regis College, lives in Framingham, and has two children in the Framingham public school system.
---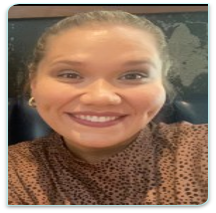 Tiffany Lillie
Tiffany is the Assistant Superintendent for Equity, Diversity, and Community Engagement, Framingham Public Schools.
Tiffany is an experienced manager with a demonstrated history of working in human services and community development. She is skilled in building intentional partnerships, program management and coaching, event management, and professional development. Tiffany has a lifelong passion for community organizing and systems change to address the social and emotional needs of our communities.
Formerly, Tiffany served as the Director of Community Resource Development (CRD) for the Framingham Public Schools. The department works with many local nonprofits and community partners to provide equity and access for all students and programs.
Tiffany's educational background includes a bachelor's degree in Psychology from the University of Massachusetts Boston and a Master's Degree in Urban Affairs from Boston University. She also serves on the board of RIA Inc., Leadership Metrowest, and serves as a Pelham Lifelong Learning Center Advisory Board member.
---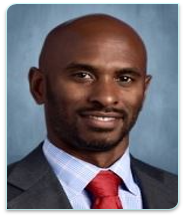 Omawali Stewart
Omawali is a Real Estate Agent at Keller Williams Realty Boston. He is also an educator with 17 years of experience serving high-needs students in urban environments. He was recently the Dean at Framingham High School, where he was very involved with DE&I activities. Responsive to the collaborative and ever-evolving nature of education, Omawali has worked diligently to build strong alliances with parents, staff, board members and community stakeholders.
Omawali holds a Master's in Education and has implemented and supervised rigorous curriculum reform and served on administrative teams for the purpose of directing school programming to improve student achievement. As a school leader, he supervised, directed and evaluated staff member performance. Strong academic, cultural and behavioral systems have been implemented as a result of his work over the years.
---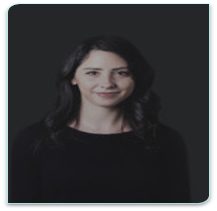 Shai Tabb
Shai Tabb is a Brand and Innovation Strategist at TD Garden. Shai has experience in marketing, public relations, events and client services. She is highly organized and detail-oriented, social media savvy and hardworking.
Prior to her current role, Shai worked as a Senior Public Relations Specialist at SharkNinja in Needham, a digital strategist at Goodman Media International in New York, and as an Influencer Marketing Manager at Minute Media.
Shai is Israeli and immigrated with her family to the Boston area.
Shai is a graduate from the University of California, Los Angeles with a degree in Political Science, and is also a graduate of Buckingham Browne & Nichols School.
---
The following Board Members were reinstalled with new terms:
Reinstalled for a term expiring in 2023 – John Herrera of Westport, CT
Reinstalled for a term expiring in 2025 – Jodi Bring of Natick, Dena Kowaloff of Framingham, and David Podell of Natick
Attendees shared their appreciation for departing board members Allan Chasen of Wayland, Gary Dennis of Waltham, Richard Henken of Sudbury, Deborah Merkin of Wellesley, and Marissa Wainwright of Waltham.
Additionally, several volunteers and staff members were recognized for their work in the community serving our most vulnerable neighbors.
---
………………………………………………………………………………
JFS CEO, Lino Covarrubias, presented the CEO's Roll Up the Sleeves Award to the following volunteers and staff members:
Rob Andrews
Ann Budner
Ada Pineda-Corado
Barbara Friedman
Mark Friedman
Debbie Gotbetter
Jane Joiner
Sarah Keselman
Michael Wadness
Lucia Panichella, JFS Senior Director, Programs and Partnership presented the 2022 Ellen Bloch Youth Leadership Award to:
Mr. Covarrubias presented the Community Humanitarian Award to:
Edward M. Kennedy Community Health Center
Dr. Riad Cachecho, MD
And the 2022 Lebold Award was presented to staff member:
To learn more about JFS and to see the full list of 2021-2022 Board of Directors, visit www.jfsmw.org
---
About JFS of Metrowest:
JFS is a community-based 501(c)(3) nonprofit organization that works with over 7,500 people within the Metrowest and Greater Boston regions each year, targeting at-risk families, individuals, immigrants, and elders aging in place. Dedicated to accelerating social, academic and health equity, JFS is:
Increasing the ability of frail elders to maximize independence and quality of life as they navigate the challenges that come with aging
Accelerating academic achievement and pathways to college for low-income and first-generation students
Providing safety, hope and opportunity for refugees victimized by world conflict
Advancing equity with comprehensive assistance that empowers immigrant families to succeed
Reducing poverty in our community with case management, basic needs assistance and employment readiness support
JFS provides the tools to meet life's obstacles to stabilize during a crisis and optimally achieve self-sufficiency, strengthen lives, improve wellbeing, and build a stronger community. JFS' sound fiscal management practices have earned it a 4-star rating (score=100!) from Charity Navigator, America's largest independent charity evaluator.
To learn more about JFS or to view the 2021 Report to the Community, visit http://www.jfsmw.org/.