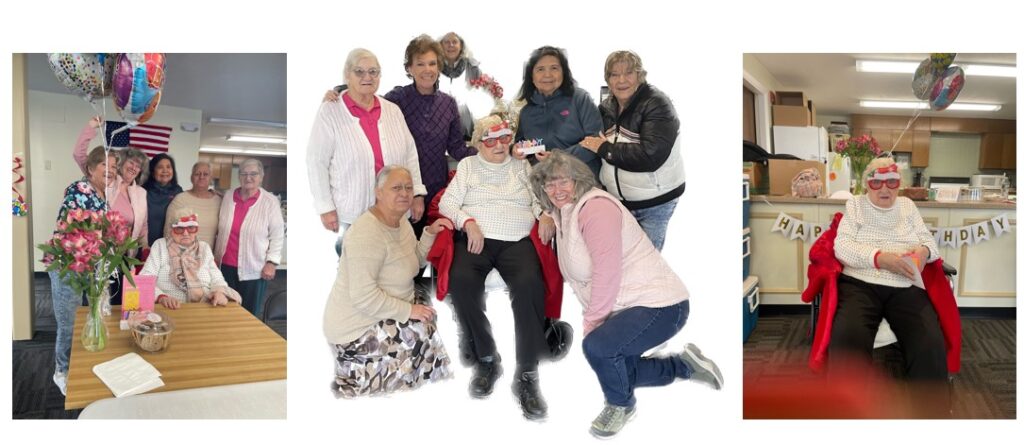 For many years, JFS of Metrowest has partnered with the Framingham Housing Authority to provide programs for older adults living in income-qualified Naturally Occurring Retirement Communities (NORC) that increase access to healthcare, reduce social isolation, and encourage movement.
Living in these communities, residents often form caring and long-lasting friendships with each other and while the goal of JFS' programs is to help these older adults live independently in their homes for as long as possible, for some, a time may come when a more supportive living environment is needed to maintain safety and wellbeing.
Recently, the 96th birthday of one former resident was coming up and JFS staff member Karen Block worked with NORC residents who brought her "home" so she could celebrate with friends.
Building community is central to the mission of JFS, and we are proud to have been part of this momentous occasion.
Happy Birthday, Flora!