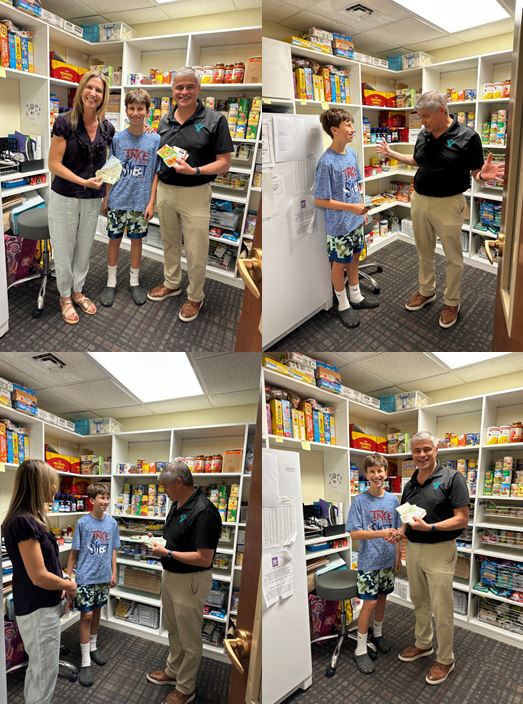 Earlier this month JFS received a very generous donation from a local middle school student named Ben. Ben decided to do a mitzvah project with Jewish Family Service of Metrowest in honor of becoming a Bar Mitzvah. He asked family and friends to purchase gift cards from any supermarket or donate cash, to then be distributed to struggling veterans through the Lucy and Joe Press Food Pantry.
Joe Press was a World War II Veteran that was disabled due to injuries sustained during his service. Wheelchair bound he became a businessman and raised a family in Framingham. He was a member of the local Jewish War Veterans and was very involved helping Veterans. Both of Ben's great grandfathers were Jewish veterans, one served as a medic and the other as a cook in the Army!
Ben collected all of the donations and came into Jewish Family Service of Metrowest to give the donations to JFS' CEO Lino Covarrubias and see the Lucy and Joe Press Food Pantry firsthand. 
A big thank you to Ben for helping the Metrowest community and beyond! 
Click here to learn more or donate to the Lucy & Joe Press Food Pantry