For the 9th consecutive year, JFS of Metrowest aims to provide over 200 backpacks full of school supplies to children in our community who need it most; but given the current public health emergency, this year's initiative is going to look a little different…!
Rather than two large events open to the public in late August to pack backpacks with supplies, Build-a-Backpack will instead comprise of several smaller teen-led packing initiatives throughout our many local communities!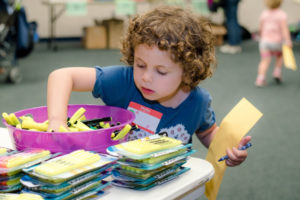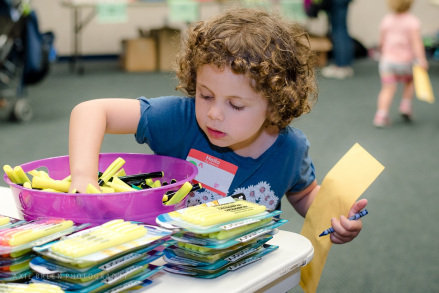 These events will be run and organized by teen leaders and their chosen teams, with close support from JFS staff. The teens will be responsible for creating and executing a plan to collect school supplies and recruit a limited number of family and friends to fill 20 new backpacks at their individual events. Our expected goal is 200 backpacks packed and ready to donate!
For years Build-a-Backpack has brought families together and gives us all the chance to learn how we can better help and support our shared community. We are excited to watch these teens hone their leadership skills and take initiative with a new spin on this special annual event.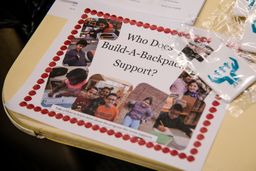 The Build-a-Backpack event is part of JFS's Pathways to Academic Growth, Empowerment and Success (PAGES) programming, formerly Reducing Achievement Gaps (RAG). PAGES is a unique, multi-tiered program focused on addressing the academic, social, and basic assistance needs of low-income children of immigrant families in Framingham.
To learn more visit about JFS PAGES programming:
_______________________________________________________________________________________
While we cannot invite the public to gather with us to pack these backpacks, there are still ways that you can help and get involved…
Please consider donating schools supplies or donating money for supplies to help the teens reach their goal!
To make a donation to JFS to support this and other programs please click "donate now"!
For more questions please contact:
Gail Gregory at JFS of Metrowest (Email: ggregory@jfsmw.org, Phone 508-8753100 x350).