On the eve of Thanksgiving, I am thinking about our Native American brothers and sisters. In the last two years, JFS' Committee on Anti-Racism and Fighting Antisemitism has made major inroads in accelerating our social justice Tikkun Olam (repairing the world) agenda especially in the training of our community to be Active Bystanders.
Part of that work is increasing our inclusion of all of our community members that experience hate and discrimination. I am so proud of the relationship we have built with the Nipmuc nation. Andre Strongbearheart Gaines Jr. and his uncle Larry Spotted Crow Mann have been an inspiration to me. Andre has made it his mission to be a Nimpuc Nation Steward and Ambassador concentrating on education and culture. We have been fortunate to have him and his family members at the last two Indigenous Peoples Day celebrations that JFS has convened with our community partners (October 10, 2022, October 11, 2021).
Larry Spotted Crow Mann is an acclaimed local Nimpuc author (visit http://www.whisperingbasket.com/) and has written many great books. Particularly relevant to the Thanksgiving holiday is the book he wrote called "The Mourning Road to Thanksgiving". It is a both a painful and hopeful book on how our Indigenous community feels on a holiday that is joyous to the broader American community – watch this short video on YouTube to learn more: https://www.youtube.com/watch?v=YATDN9SlR2U
Last week at the Framingham State University Board of Trustees meeting, in acknowledgement of National Native American Heritage Month, as a Trustee I asked to do a Land Acknowledgement and was approved to do so by the Trustee Chair. As someone who is a descendant of Native Americans from Mexico, the Huichol People, it was especially meaningful. I stated the following:
"What is a Land Acknowledgment?
A Land Acknowledgement is a formal statement that recognizes and respects Indigenous Peoples as traditional stewards of this land and the enduring relationship that exists between Indigenous Peoples and their traditional territories.
Why do we recognize the land?
To recognize the land is an expression of gratitude and appreciation to those whose territory we reside on, and a way of honoring the Indigenous Peoples who have been living and working on the land from time immemorial. It is important to understand the long-standing history that has brought us to reside on the land, and to seek to understand our place within that history.
Land Acknowledgements do not exist in a past tense, or historical context: colonialism is a current ongoing process, and we need to build our mindfulness of our present participation. It is also worth noting that acknowledging the land is Indigenous protocol.
Community Land Acknowledgement
We would like to acknowledge that the land on which we live, work, learn, and commune is the original homelands of the Nipmuc tribal nations. We acknowledge the painful history of genocide and forced removal from this territory, and we honor and respect the many diverse Indigenous Peoples still connected to this land on which we live."
I hope that at your Thanksgiving table you have some time to do a land acknowledgment and discuss the Thanksgiving story in all its aspects.
We have much to be thankful for being Americans and we have much work to continue to do in order to form a more perfect Union.
Wishing you a meaningful and joyous Thanksgiving with family, friends, and others.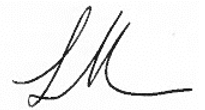 Lino Covarrubias, CEO